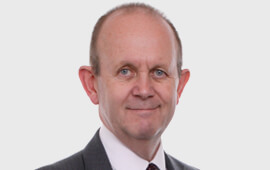 Family Law and Advocacy Partner
Peter has a wealth of knowledge on all aspects of private family law. He advises on children disputes, including relocation and international relocation , financial disputes and property issues following divorce, separation or co-habitation breakdown.
As a member of Resolution, Peter is able to resolve cases without the need for court proceedings, where appropriate.
His great strength lies in his thorough and analytical approach to each client's individual needs coupled with his pragmatic negotiation skills and where needed confident advocacy in court.
His thriving practice also extends to the criminal courts, defending people accused of all manner of crimes such as fraud and motor offences. In addition, Peter advises and represents professional clients such as doctors and teachers in dispute with their regulatory bodies as well as businesses and individuals in litigation disputes.
See what clients say about Peter and QualitySolicitors Belshaws here.