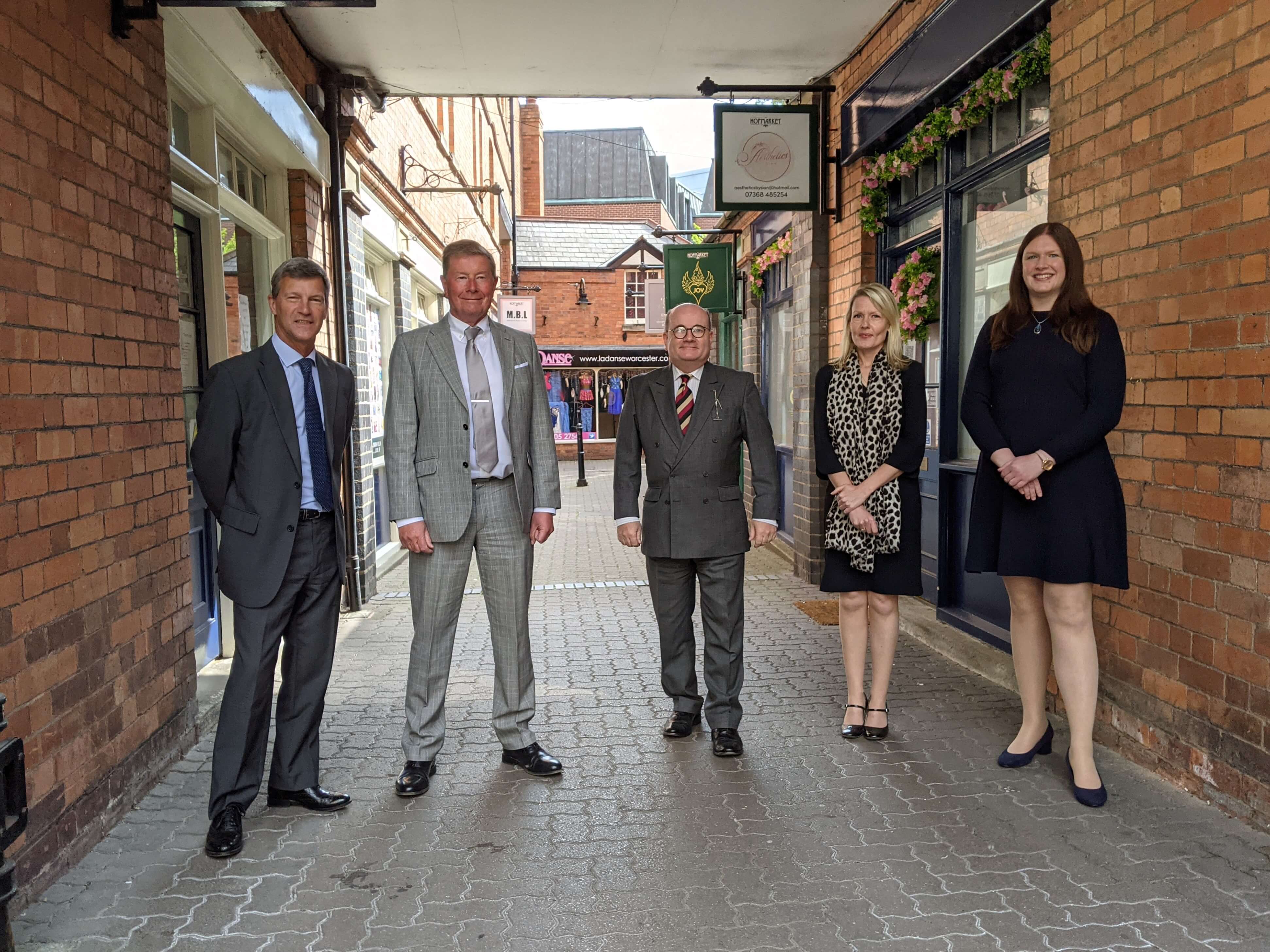 L-R Jeremy Redfern, Cyril Arridge, Douglas Godwin, Rachel Baylis, Louise Adams
Douglas joined the firm in 2014. Prior to qualifying as a Solicitor in 2002, he was a farm and estate manager and has considerable experience in agricultural and commercial property including planning, land development, building construction, environmental, and rural related matters. Douglas also works on behalf of local charities, for Parish Councils and not for profit organisations.
The department has also been strengthened by the appointments of Louise Adams Associate Solicitor and Rachel Baylis, Solicitor.
Louise has 13 years of experience of acting for local and national businesses and charities. At QualitySolicitors Parkinson Wright she will advise on a range of matters including buying and selling businesses, business restructures, commercial contracts, shareholder and partnership agreements, and data protection. Louise is also an experienced property lawyer and can advise upon matters including commercial leases, as well as the sale and purchase of freehold and leasehold commercial property.
Rachel joined the firm in 2020. As well as being a qualified Chartered Legal Executive (FCILEx) she has recently been admitted as a solicitor. She has significant experience working in both the public and private sectors and now works alongside Douglas & Jeremy assisting in both agricultural and commercial matters
Jeremy Redfern says, "I am delighted to focus my attention on developing new business whilst still maintaining relationships with our existing clients. I have worked alongside Douglas for the past 7 years and we are both looking forward to continuing success and expansion in 2021."
Douglas says "I am very pleased to be able to take forward the work of our Commercial Property Department and I would like to thank Jeremy for his leadership and careful management of the Department particularly in the very difficult trading circumstances of the past year. I and the Commercial Property team look forward to expanding the scope of the work that we carry out and extending the reach of our department throughout the West Midlands. We live in interesting times, which I am convinced will get better as the trading difficulties caused by the Covid-19 pandemic are resolved throughout 2021."
Cyril Arridge says: Douglas has brought a new dimension to the department and he will be able to benefit from Jeremy's experience in the role. We are delighted to have such pleasing growth in the commercial team.