Clear Price Guarantee
In fact we're so committed to this straightforward approach, that if there's a charge on your bill for our work that we haven't told you about, you won't have to pay it. Call us 020 8478 0888 today.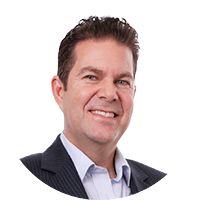 The inside word...
"Taking that first step to getting legal advice can be a real worry for many people. In particular the fear of having no idea about what it will cost. That won't happen if you use a QualitySolicitors firm. The QS Clear Price Guarantee means your lawyer will tell you how much you can expect their work to cost before you agree to go ahead. You'll find out with no obligation. This means no nasty surprise bills - guaranteed."
Why we offer our customers a Clear Price Guarantee
At QualitySolicitors Harris Waters we're clear and straightforward about what we charge because we know how much people dislike surprises on their legal bill. Knowing what your legal costs will be in advance allows you to budget better leaving you feeling much more in control of your legal costs.
It's just one more way in which we're changing the way you see lawyers.
How our Clear Price Guarantee can work best for you
Typically there are 2 types of legal case:
With straightforward cases you can expect us to provide you with a guaranteed price for a guaranteed job.
With complex work (where we cannot be certain what will crop up) we will give you a clear estimate of what we expect the work to cost. If during your case our estimate alters, we'll let you know in advance.
For both types of case, with QualitySolicitors Harris Waters you get the guarantee that you don't have to pay any charges for our work that we hadn't told you about before we do it.
Want help now? We offer Free Initial Assessment
Most people looking for specialist legal advice call QualitySolicitors Harris Waters in the first instance for Free Initial Assessment over the phone to find out how we can help. You can also request a free call-back using our enquiry form. Depending on the legal issue, many then take advantage of our Ask the Legal Expert service where they benefit from a 45-minute face-to-face legal consultation for the special fixed price of only £99.