If you've got questions or concerns about how the law applies to your situation or problem – this service can help you with one-to-one friendly advice and guidance.
Perhaps you want some advice but don't want to actually instruct a lawyer to take on the case, at least not yet. Or you're being sued and want some guidance on your position.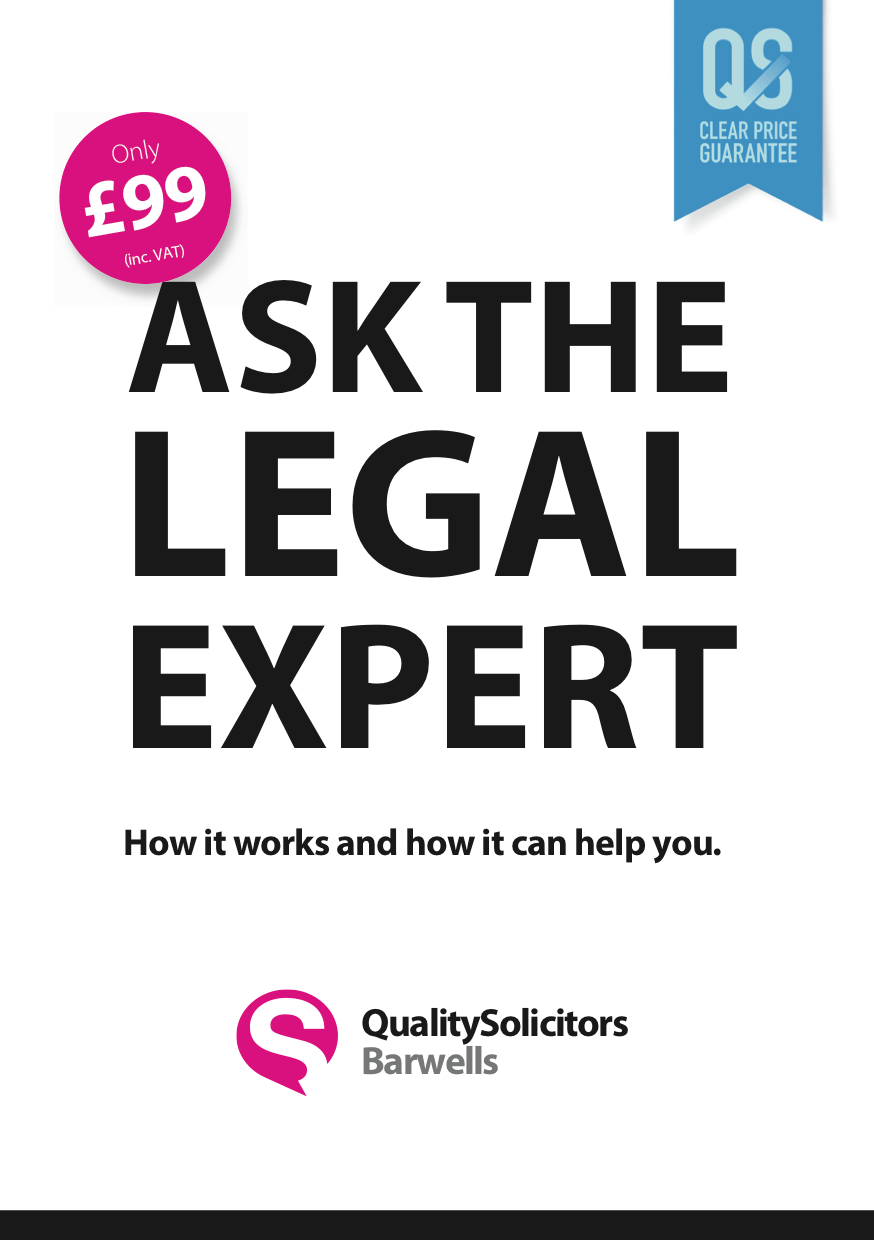 Maybe you're having trouble at work or in your family life and want some expert advice? Perhaps you'd like help writing a letter or completing legal documents? Or you're having some problems with your business and want some pointers?
This is your chance to access a lawyer's knowledge and experience, on a one-off basis, without all the usual expenses which tend to be associated with using a law firm.
For just £99, we offer a unique Ask the Legal Expert service, designed to give you peace of mind through expert legal advice at an affordable price, to help you decide on the best way forward for you.
Call to find out more – You can use our Free Initial Assessment telephone service to see if we can help. The Free Initial Assessment call will also help you decide if your situation is one where it is worth spending time and money taking it further. If it is, we will help you consider if a £99 face-to- face Ask the Legal Expert meeting is right for you.
At Barwells solicitors our team of legal experts are here to support you. Contact Us now if you have any questions or would like to find out more information.
Whether you live in Seaford, Eastbourne, Hailsham, Newhaven, Peacehaven, the surrounding areas or further away we will be happy to discuss your situation further.
Our 'Ask the Legal Expert' service is a great opportunity for you to speak to a solicitor, whether your issue related to a personal injury claim for compensation, employment law, family law issues or something entirely different. We employ specialist solicitors on each field of law so you can be confident that you will be receiving the very best legal advice.