Carli Collins ia a local Sculptor, Photographer and Painter.
Carli has always been most at home interpreting the world in terms of visual art. A passion for animals, especially horses, has lead to fascination with the forms of muscle and bone, and ways to immortalise them. Her work is to be found in private collections on both sides of the Atlantic. Carli is always ready to discuss commissioned work.
Two examples of her work (see below) are currently on display in our reception area.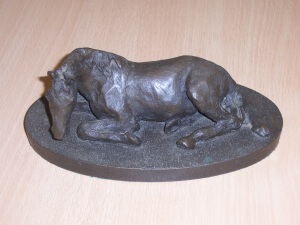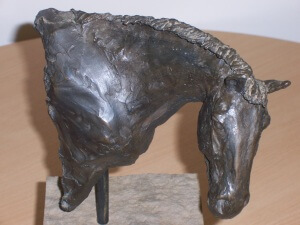 Contact
Tel: 44 (0) 798 944 5834
E-mail: carli@carlidesign.com