Motorbikes have a legitimate place on the road so why do other road users still claim they didn't see them?
Injuries sustained in a motorbike accident are all too often serious or life changing.
Making a claim for injury following a motorbike accident is easier than you think. In the hands of our serious injury lawyers, you can relax knowing that all aspects of your claim will be taken care of with minimum stress to you.
With early intervention and rehabilitation, we can help you get back on the road to recovery quickly and often at no cost to you.
The key things to remember are:
- Contact one of our lawyers as soon after your accident as possible to avoid running out of time (you have 3 years from the date of an accident to bring a claim);
- Keep a diary of your pain and losses so that we can make sure every loss you have incurred is claimed for;
- Let us shoulder the burden of the litigation process for you.
It is our aim to get you back on your bike as quickly as possible with good treatment and recovery following an accident.
An accident doesn't have to stop you enjoying the road.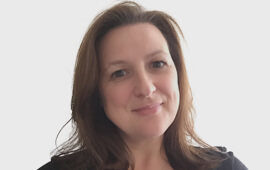 We will see you though.
If you would like further information, please contact one of our serious injury lawyers on
01392 285000 or by email r.baty@dunnandbaker.co.uk