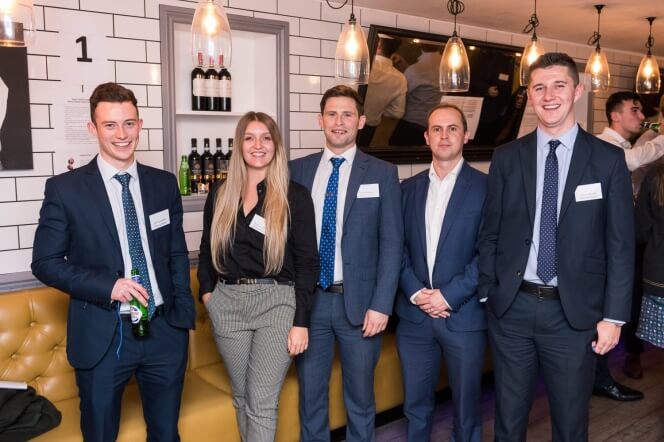 From left to right: Harry Coombe, Amelia Smith, Dan Pollard. Far right: Chris Willows
On Wednesday 24th October, a Dunn and Baker team consisting of Dan Pollard, Harry Coombe, Chris Willows and Amelia Smith descended on Lloyd's Kitchen in Exeter for the annual Brewin Dolphin South West Bonkers Conkers event.
Having won the coveted title the previous year the team were keen to retain the trophy at what turned out to be another enjoyable and informative evening which included a whistle-stop presentation on investing and a delightful buffet as provided by Lloyd's Kitchen.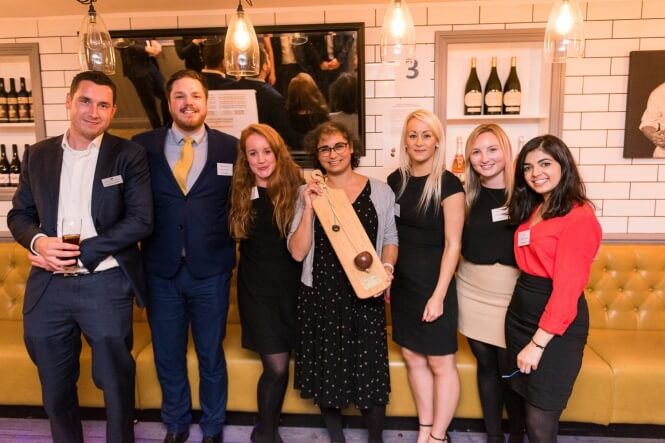 After a convincing start and manging to top their group, the team were ultimately unable to retain their title, falling short in a tense semi-final that went to a 'sudden death' type format.
Our congratulations go to the eventual winners of the evening from Trowers & Hamlins Solicitors and our thanks to both Brewin Dolphin for hosting another excellent event and Lloyd's Kitchen for providing a superb venue.
We look forward to attending the event again next year!
Picture of the winning team from Trowers & Hamlins