Dunn & Baker Solicitors would like to welcome the arrival of Alex Penwell, Amy Fletcher and Alex Conway to the Exeter team.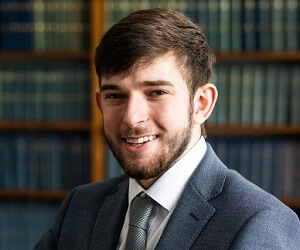 Alex Penwell started in the Exeter office on Monday 2nd August as a Paralegal, assisting in the Conveyancing Department. Alex will commence his Training Contract with Dunn & Baker Solicitors in September 2021 with a view to qualifying as a Solicitor in 2023. He is currently studying for his Masters in Law alongside his work at Dunn & Baker Solicitors, which he hopes to draw upon to further his knowledge and understanding of the law in practice. Alex studied Law at the University of the West of England, completing his undergraduate degree in 2020, obtaining a 2:1. Alex returned to the University of the West of England to study his LPC the following academic year. He describes himself as diligent, considerate and rigorous.
Alex has said the following about his recent appointment at Dunn & Baker Solicitors "I'm massively enjoying my work at the firm, specifically in the conveyancing department. The matters I deal with are hugely varied and cover a wide range of commercial and residential transactions, meaning every day is different."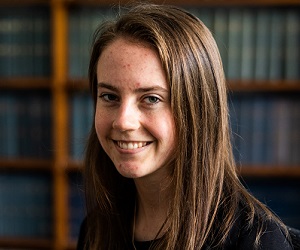 Dunn & Baker Solicitors also welcome the arrival of Amy Fletcher, who started on Monday 9th August as a Paralegal in the Family Department in Exeter. Amy will be assisting in all aspects of family law including divorce, financial issues and children matters with a main focus on matrimonial. She completed her Law degree at the University of Portsmouth in 2021, obtaining a 2:1. Having taken part in a legal advice clinic during her studies, Amy gained experience which has allowed her to understand how stressful a relationship breakdown can be and will do her very best to assist clients in navigating their way through what can be a difficult and emotional process. In addition, Amy will be able to assist clients who are eligible for legal aid. She describes herself as approachable and dedicated.
When asked what she is most looking forward to in her new role, Amy has said "My favourite areas of study at university were always the practical elements, therefore I am really looking forward to working with the clients, helping to apply the law to their situation."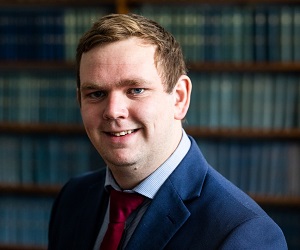 As well as the recent additions of Alex Penwell and Amy Fletcher, Dunn & Baker Solicitors also have the pleasure of welcoming Alex Conway to the Personal Injury Department. Alex joined the Exeter office on Monday 9th August as a Paralegal and will be assisting Rebekah Baty. Alex obtained his degree in Philosophy from the University of Southampton and went on to complete a Graduate Diploma in Law with the University of Law in Bristol in 2014. Alex has completed further law courses during his time working in the legal sector and hopes to formally qualify as a Chartered Legal Executive in the near future. Since starting his legal career in 2017, Alex has accumulated experience in handling fast track Employer's Liability, Public Liability and Road Traffic Accident claims prior to issuing court proceedings. Alex has a keen interest in dealing with claims involving accidents at work and strives to secure good results for those that have been injured and lost earnings as a result of their Employer's negligence.
Regarding his future within the Personal Injury Department, Alex has said "I am so far enjoying Dunn & Baker Solicitors' personable and friendly approach to dealing with claims - I am looking forward to achieving fair settlements for our clients."