We are delighted to announce the arrivals of Gemma Clarke, Sandra Mortimer, Emily Rickett and Ellie Huntley to Dunn & Baker Solicitors.
Based in the Cullompton office, Gemma joined our Family Department as a Family Law Executive on 12 April 2022. With over 10 years of experience specialising in Family Law, Gemma is currently completing her studies in order to become a qualified Legal Executive with CILEx. She is happy to assist clients in relation to issues arising from separation and divorce, including arrangements involving children. Gemma is committed to resolving family disputes in a non-confrontational and constructive manner where possible and appreciates the individual nature of each family situation.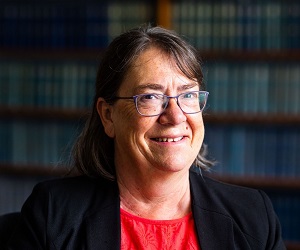 Sandra joined our Residential Property Department on 5 April 2022 as Property Executive and is based in the Cullompton office. Sandra began working in the legal sector in 1982 and has worked her way from office junior to Property Executive over 40 years. With a wealth of experience, she has a good all-round knowledge of not only property transactions but also the local area, having spent her career based in Devon. Sandra is keen to ensure transactions run as smooth as possible and that her clients feel able to contact her with any queries they may have.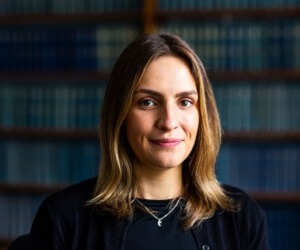 Having started in the Exeter office on 12 April 2022, Emily is assisting our Commercial Department as a Paralegal and will commencing her training contract with Dunn & Baker Solicitors from July 2022. Emily studied Law at the University of Plymouth where she graduated with a 1st class degree in 2020, later achieving a Distinction for her LPC at the University of Law. Upon the commencement of her training contract, Emily will be assisting Neil Starr with commercial and residential property work. Emily believes in being open and honest with clients to ensure the maintenance of a relationship of trust.
Dunn & Baker Solicitors welcomed Ellie to the Exeter office on 23 May 2022, having started her legal career in 2019. She has joined our Private Client Department and will be assisting with a variety of legal matters including Court of Protection cases, Wills, Lasting Powers of Attorney, Deputyships, Attorneyships and Trusts. Ellie takes a great deal of satisfaction in helping her clients in all aspects of any matter, including preparing their legal documentation, finding solutions to their needs and meeting with them to discuss their wishes.