We are delighted to announce the arrival of Sara Mahany and Jordan Griffiths to Dunn & Baker Solicitors'.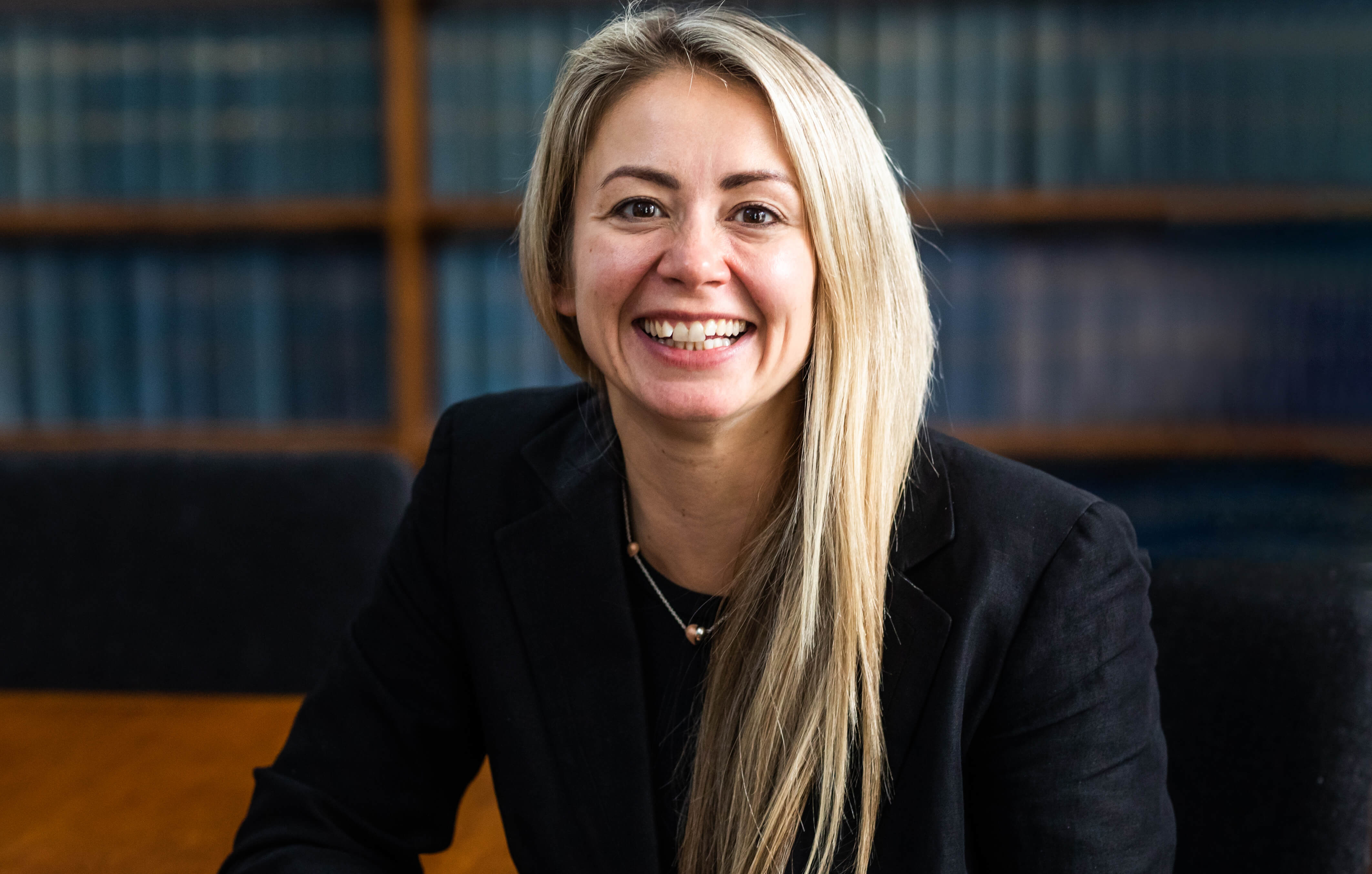 Sara Mahany joined the firm on Thursday 5th November as a Solicitor within our Commercial Property Department and will be based at our Exeter office. Having previously worked in London where she qualified as a Solicitor in 2012, Sara relocated back to the South West in 2013 where she worked for a large, regional practice before starting at Dunn & Baker Solicitors. Prior to qualifying, Sara started her legal career as a Legal Assistant in 2004 and spent the next 5 years gaining experience and eventually training as a Legal Executive before qualifying in 2009. This has provided her with a diverse and varied experience of law as well as an understanding of a vast array of Commercial Property matters from acquisitions and disposals to the financial restructuring or property portfolios and has particular proficiency in Educational and Charitable properties. Sara prides herself on her approachability and friendly manner as well as her ability so simplify complex matters for her clients.
When asked about her current role, Sara has said "I am really pleased to be taking up this position with a firm with such a loyal client base. It is a testament to the partnership that they are expanding in the current climate. I look forward to bringing my expertise and approachable manner to the firm".
If you are looking for an experienced and knowledgeable Commercial Property Solicitor in the Exeter area, Sara would love to help you and your business with any of your property needs. Simply call 01392 285000 or email Sara at s.mahany@dunnandbaker.co.uk.
Jordan Griffiths joined Dunn & Baker Solicitors on Monday 26th October as a Litigation Executive in our Exeter office and will be assisting in our Civil Litigation, Personal Injury and Medical Negligence Departments. Having previously worked for a firm in North Dorset, Jordan is currently studying towards his CILEx Level 6 qualification and intends to qualify as a Chartered Legal Executive in the near future. In the more distant future, Jordan hopes to continue with his training with the goal of qualifying as a Solicitor.
With past experience in dispute resolution with a particular focus on debt collection, Jordan will be expanding his legal knowledge by also assisting our Personal Injury and Medical Negligence Departments as he continues his training. His previous experience includes acting for large companies and individuals in dispute resolution and debt collection matters, as well as having past involvement in consumer rights claims and possession claims. He is always happy to take the time to explain the legal jargon to his clients and encourages an open line of communication.
Jordan has said "I am very excited to be joining the team at Dunn & Baker and look forward to helping clients with their dispute, injury and negligence claims in the local and surrounding area".
If you have any queries about a potential dispute, debt collection, injury or medical negligence claim, call our Exeter office on 01392 285000 or email Jordan at j.griffiths@dunnandbaker.co.uk to see how he can help you with your claim.