Avoid feeling unfairly treated by the legal system ~ Bring a claim the stress free way
Our knowledgeable, experienced and communicative team strive to ensure our clients and their families feel welcomed, remembered and cared for should they be seriously injured as a result of an accident.
It is our aim to ensure the claims process is clearly explained to our clients so that they do not feel unfairly treated by the legal system or be left unsatisfied with the outcome of their claim.
We put the needs of our vulnerable clients at centre stage by ensuring their needs are quickly and properly assessed and that appropriate case management and rehabilitation treatment is provided.
Where possible, we want to provide our clients with the best possible medical, social, vocational and psychological recovery. The rehabilitation process can be lengthy in serious injury cases, so we do our best to obtain up front funding from defendant insurance companies to ensure the treatment progresses as quickly as possible and wherever possible, on a private basis.
We believe in acting fast to resolve any housing issues and obtain funding for any necessary adaptations of a current home or to pay for alternative more suitable accommodation, should this need arise. A typical example of this where a client is confined to a wheelchair, we would work closely with architects and case managers to arrange for urgent funding in order to build a downstairs bedroom, a wheelchair ramp, widen all the doorframes to accommodate a wheelchair and to create a downstairs disability wet room (bathroom) in a house.
It is important that a badly injured person does not settle their claim prematurely as there is a danger of significantly undervaluing a claim if this is done. We ensure that we collate the appropriate medical evidence and make sure that all treatment recommendations have been taken in to consideration. We will only recommend that settlement of a case take place once our client's symptoms have resolved or have stabilised to a permanent state with no significant improvement or deterioration of symptoms expected.
Our clients understand the steps to be taken in a claim and why their case takes as long as it does. This is because we communicate openly with our clients and keep them well informed and updated at all times.
We make sure evidence is collated and losses calculated to ensure the compensation our clients received would meet their lifetime needs as required.
Our legal team welcome your no obligation call to discuss your claim.
For free advice telephone QualitySolicitors Dunn & Baker on 01392 285000.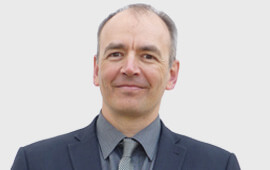 Gary Whittaker
Solicitor / Head of Personal Injury Department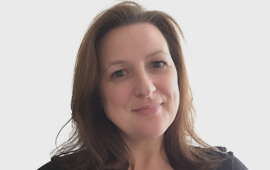 Rebekah Baty
Litigation Executive