Rebekah Baty
Litigation Executive
Rebekah joined the firm in March 2012, having spent twelve years previously working at another local firm in their Personal Injury and Child Abuse Department.
Rebekah deals with all aspects of Personal Injury claims to include:
Road Traffic Accidents
Cycle accidents
Accidents at work
Life Changing Injuries
Accidents in public spaces
Animal injuries, accidents and bites
Injuries to children
CICA claims
Rebekah recognises that each client's requirements are different and therefore provides an individually tailored service. Rebekah works to ensure that each client recovers physically, mentally and financially from any accident.
Rebekah has recently become involved with providing work experience placements and giving talks to Pathways to Law students at Exeter University. Pathways to Law is an innovative and exciting programme, which provides fantastic opportunities for sixth form students who are interested in law. There are a lot of misconceptions about the legal profession and this allows students to assess whether they want to pursue a career in the legal profession.
Rebekah is an approachable, friendly and empathic member of the Personal Injury Team. Having studied psychotherapy extensively, this enables Rebekah to help clients through what can be a very difficult time.
Rebekah is a member of the Association of Personal Injury Lawyers (APIL).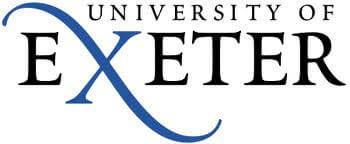 Have a question or need some help? Call us today on 01392 285000