Julia Spies, Solicitor in the Commercial Property Department of Quality Solicitors Dunn & Baker is pleased to announce completion on the acquisition of a residential care home business, including two further care home premises. The transaction is worth over 2.2 million, on which Julia advised under the supervision of Stephen Harris, Partner of the firm.
The transaction was complicated and involved drafting and negotiating the Business Transfer Agreement and on related tax and property matters, Julia advised the client throughout. The transaction also needed to be structured to comply with the strict regulatory framework of the Care Quality Commission. The firm also acted for The Royal Bank of Scotland, which partly financed the transaction.
The deal was long and protracted, but has now allowed the purchaser to expand its existing care home business in Exeter and it is delighted to have finalised completion.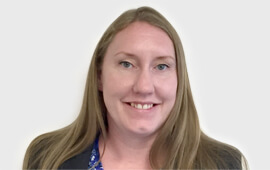 Julia Spies, Solicitor