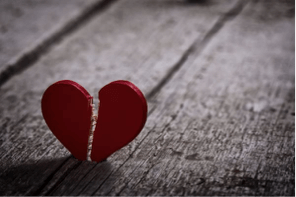 Should you really rely on common law marraige to enforce laws that any legal married couple might enjoy? Do you know your common law rights?
Law Society President Christina Blacklasws stated this week that "Common Law marriage is one of our most pervasive legal myths. The term originates from when it was less socially acceptable for couples to live together and have children outside of wedlock".
It should be known that "Common law" marriage is not legally recognised within the Law Industry (and beyond), yet many couples across the UK mistakenly believe that long-term co-habitation leads to them having the same legal rights as a married couple.
It is cited that around 46% of people in England & Wales think "Common Law" marriage, is a legally binding term. This was following in a recent survey on British attitudes towards the term "Common Law" marriage, commissioned by the University of Exeter.
These rather shocking statistics have rarely fluctuated over the past fourteen years, with UK residents believing "Common Law" marriage to be fully and legally binding. This belief was found to be particularly strong amongst households with children and those in the age bracket of 25 to 64.
People in, what they deem themselves to be, "Common Law" marriages quite often find that the division of finances, debt, property and any other assets or liabilities can become extremely complicated if they choose to separate, or if one of the partners dies.
If a partner dies without naming the so-called "Common Law" spouse in their will, it is quite simply the case that the Estate of the deceased person will pass on to their next of kin (usually a close family member) and that remaining partner can find themselves without any legal claim to their deceased partner's Estate and even their shared home; leaving them effectively homeless.
It becomes even more complicated in the case of a separation and when children are involved.
With more and more people opting for the "Common Law" marriage myth, it is time to warn people of the dangers of believing in this term.
Cohabiting couple in fact have many options:
Co-habitation Agreements
Shared Property Ownership
Ensuring their Wills are up to date and actually name their partner as a beneficiary
Therefore, long-term cohabiting couples and even those who may be thinking about moving in together, without perhaps getting married, should give their partner the "gift of security" this Valentines month and seek legal advice to ensure they are properly protected!
We are able to assist in all aspects of protecting your partner in the event that you are an unmarried couple, perhaps even with children, with property and jointly considered assets.
Contact us today on 02392 296 296 for specialist legal advice, or pop into the office to make an appointment for a formal chat about your personal situation.
We are here to help you!