Your local Solicitors in Portsmouth
We have been meeting the legal needs of those in Portsmouth, Hampshire and beyond for over 120 years. QualitySolicitors Large & Gibson is a local name you can trust.
Solicitors in Portsmouth
Our lawyers support businesses, families and individuals with client friendly service, expert legal advice and helpful guidance from experienced solicitors and legal teams.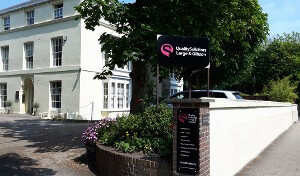 We are dedicated to making the process as hassle free as possible for our clients.
We promise no hidden costs which means no surprise bills.
Meet your lawyer face-to-face and speak directly to staff familiar with your matter.
Use our Ask the Legal Expert service to find out where you stand.
Our legal teams are here for you Monday to Friday and we are happy to visit you in your own homes, open early or late, and arrange mutually convenient appointments as and when required.
Posted on December 12, 2019
Peter Teich and Ms Becko (pictured) have reported to the Press Association that they felt 'numb' after almost losing £193,000 worth of inheritance
Read More
Posted on July 15, 2019
"I have an ex-employee who left to join a competitor company. I am furious. Her contract of employment had a non-competition clause in it to prevent this situation. I am likely to lose business to this competitor. What can l do about it?"
Read More
Posted on May 1, 2018
Quality Solicitors Head Office has just released figures following their sponsoring of Barnardo's Will month where member firms were asked to write wills under the scheme, which allowed anyone over 55 years of age to have a will prepared by member firms FOC.
Read More
Why QualitySolicitors?
QualitySolicitors is the largest network of law firms in the UK, with local law firms spanning the whole of England and Wales and customer service at the heart of everything we do.
We are dedicated to providing the highest quality legal advice and expertise for our clients, but in a way that's far friendlier, more accessible and clear-talking than you might expect from a law firm.