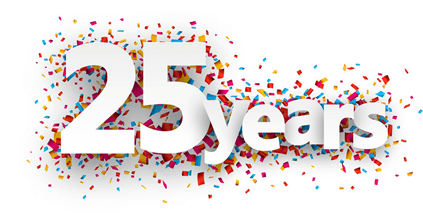 Michael Rowland reflects on his time and shares some thoughts below.
"Having recently completed 25 years with Large & Gibson, it has given me cause for reflection about how things have changed over the years. I have heard all the jokes – 'you would get less than that for murder' or 'isn't it about time you did something more useful for a living?'
However, joking aside, the one consistent factor over all that time has been the wide variety of different people I have met along the way. I am fortunate to deal with a range of different types of work that has brought me into contact with all sorts of fascinating people and lots of different characters. It's also been a pleasure to help people to set up and expand their businesses, many of them local and several that are still operating today.
The major change over the years has to be the pace at which transactions take place. There was always pressure to do things more quickly and to ever tighter deadlines, but that has increased, particularly because of the introduction of e-mails and social media, which make it easier to communicate, but also bring with them the expectation of an immediate response with little time for consideration.
It is an interesting challenge to provide advice to clients about complex transactions, when there are an increasing number of issues we are required to warn them about, but when we are also expected to provide the information in a much shorter and simpler form. I do wonder how long it will be, before I am asked by a client whether it is alright to sign a commercial lease and I respond with either :) or :("
Thank you to Michael for your great response to the question!
If anyone reading this article needs any help or legal assistance, not necessarily of a Commercial Law nature, we are here to help you. Just contact us on 02392 296 296.
Large & Gibson #ForAllYourLegalNeeds