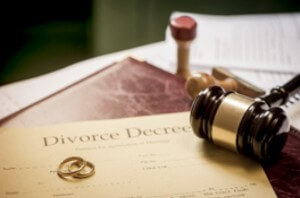 The former chairman of Swansea City Football Club is suing his former lawyers over their advice not to start divorce proceedings.
Huw Jenkins claims to have suffered a £2.25m loss after his lawyers advised him in 2011 that his finances were not sufficiently stable to reach a divorce settlement with his wife.
Jenkins' club was promoted to the Premier League and his financial position improved substantially as a result. When the divorce was finalised in 2017 he ended up paying a £2.25m lump sum to his wife, as well as transferring assets and making periodical payments.
The former chairman argues that his financial situation was likely to improve, and his lawyers should have been advised him to start matrimonial proceedings before a material change in his circumstances.
The case illustrates how important it can be to consider the implications of filing for a divorce sooner rather than later, especially where a material change in your financial circumstances is on the horizon.
Deciding what you should do, when you should do it, and how it should be done can be key questions when it comes to separation and divorce. At QualitySolicitors Large and Gibson, we have had decades of experience dealing with all aspects of divorce cases, including high net worth financial cases, and issues relating your children. Please contact us for more information and advice about our services.