If you are struggling with relationship breakdown our experienced solicitors are here to talk to you over the telephone or by video call. We know that the lockdown means it might be difficult for you to talk in privacy and so we are flexible and can speak to you early or late in the day, whenever is best for you.
Meet our family solicitors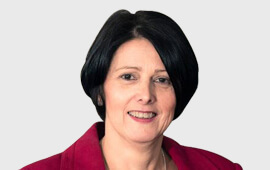 Sandra Horwood is Head of the Matrimonial and Family Department. She has a high level of legal knowledge and expertise in divorce and collaborative settlements. Sandra supports couples to reach a mutual agreement where possible and she makes a difficult process as straightforward as she can. Sandra is dedicated to achieving the best possible outcomes for her clients.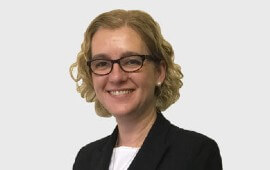 Angharad Rowles is a family and care solicitor who advises clients about children matters and care proceedings. She also advises cohabiting couples on their rights and supports them when they separate. Angharad makes sure her clients understand their responsibilities and legal rights and children's welfare is her number one priority.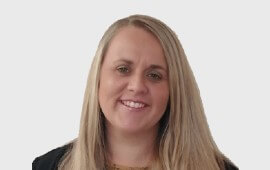 Lauren Jones is a family and care solicitor who specialises in domestic violence and all other family matters. She is available to talk to in complete confidence and she sensitively supports those living in the most challenging circumstances. Lauren is friendly and professional, and she helps her clients to feel as comfortable as possible.
Divorce and separation
For many couples, the decision to divorce is the result of living under difficult conditions for a long time. There may be children, a shared home and shared assets to agree about. Speaking to a family law solicitor early on can reduce stress and difficulties in the long run.
At J A Hughes, we offer one-to-one friendly advice over the telephone to help you to understand what the divorce process will mean for you. We guide you through your options so you can make the right decisions for you and your family.
We provide a range of services from initial advice to full representation, and we support couples to reach amicable agreements where we can.
Children matters and care proceedings
Our family law solicitors are experienced in helping parents to make arrangements in the interests of their children including child arrangement orders, special guardianship orders, care proceedings and adoption. We always make sure your views and those of your children are heard and everybody understands their legal rights and responsibilities.
If you are having difficulty with child arrangements due to the Covid-19 crisis – for example, if you have been prevented from seeing your children or you are struggling to make maintenance payments – our experienced family solicitors can assist you.
Cohabitation
Couples who live together and are not married generally have fewer legal rights than married couples.
Some couples formalise their relationship with a cohabitation agreement which can make separating in terms of property and finances more straightforward. Talk to our family law solicitors if you would like advice about your legal rights before choosing to live with somebody.
If you have not entered into a cohabitation agreement and your relationship has broken down our family solicitors can help you to negotiate with your ex-partner. If matters cannot be resolved and you need to go to court, we will advise you on your next steps.
Domestic violence
When you are living with a violent or abusive partner it can be difficult to know where to turn to for help, particularly during a lockdown. At J A Hughes it is our absolute priority to support you. If you are concerned for your safety or that of your children, please get in touch with us urgently.
We can help you to make an application to the court for a non-molestation order and/or an order requiring the perpetrator to leave the home. The court is prioritising domestic violence cases during this time.
Domestic violence can take different forms and, whatever your experience, it is important to seek help quickly.
All other family matters
QualitySolicitors J A Hughes offer advice on a wide spectrum of family law matters. We have continued to provide a professional, friendly service throughout each lockdown.
If you are going through a relationship breakdown and have questions about divorce, separation or any other area of family law our solicitors are here to guide you clearly through the process.