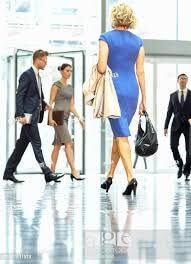 The Supreme Court has recently upheld a non-compete restriction in the first employment competition case to have reached the court in over a century.
This case involved an investment banker who joined a management consultancy. The employee's contract of employment included a non-compete clause which prevented her from being 'concerned or interested in' any competing business for six months after leaving. She resigned 13 years later, and her former employer sought a court injunction to stop her, relying on the non-compete clause. However, the ex-employee argued that the non-compete clause was unenforceable because it was unreasonably wide.
The Supreme Court Judges concluded that the injunction should be made, setting aside a previous order by the Court of Appeal.
The Supreme Court held that the ordinary meaning of the word "interested" covers a shareholding in a competitor business. Therefore, it did not render the clause too wide and therefore unenforceable.
Employment lawyers hail this to be a major victory for employers. Peter Dymock, partner at Large and Gibson says "The Supreme Court has confirmed the courts will sometimes come to the rescue of employers where they have drafted very broad restrictive covenants.
'As always, it is only half the story. The fundamental principle remains that restricting employees from competing when they leave is incredibly difficult to do legally and in practice.'
Peter Dymock has been a solicitor for over 30 years and has wealth of experience dealing with employment cases for both employers and employees.
Large and Gibson offer a wide range of legal services, including a bespoke advice service to business owners and managers. For more information about our services please phone Large and Gibson on 02392 296 296 or visit www.qualitysolicitors.com/largeandgibson