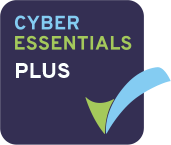 QS Jordans have secured the Cyber Essentials Plus Certification following an extensive process of testing and system upgrades to provide the highest level of protection against cyber attacks ensuring maximum protection for Clients Data and Business Transactions . Government bodies and organisaitons who deal with the practice now have recognised assurance that the firms security is at the highest level .
The Independent Testing covered assessment against criteria including :
Boundary firewalls and internet gateways
Secure configuration
Access control
Malware protection
Patch management
This helps the firm provide a secure enviroment and this is assessed across our servers along with every desktop computer and mobile device accessing our systems . It is independently tested .
IT Partner Mark Newby said :
" We are delighted to have secured this important standard after an intensive period of upgrade and rigorous independent testing . Providing a safe and secure enviroment for our clients , end users and staff is only the start and we will continually monitor and improve our systems to protect those whom we interact with "
The firm is grateful for the support from its IT Providers Maxtrix IT and its Independent Security Advisors Xyone Cyber Security