This is the time when an NHS Continuing healthcare 'fast track" assessment can be requested. This provides immediate funding for your loved one's care, wherever that may be as they approach the end of their life.
This assessment can be completed by an 'appropriate clinician' who determines that the individual has a primary health need. During my career in the NHS I completed numerous fast track assessments, so it has been frustrating more recently to have to repeatedly request fast track assessments for my clients. This leads to valuable time being lost due to the lack of understanding of the process, and of its urgency. These situations can result in individuals:
continuing to fund their own care;
not being considered for the funding; or
the funding being agreed too late.
Some professionals believe that an individual must be in the final days of their life in order to qualify for funding via the fast track process; this is untrue and leads to funding being delayed. Worryingly, this can in turn lead to a delay in the right level of care being implemented.
The National Framework for NHS Continuing Healthcare (https://assets.publishing.service.gov.uk/government/uploads/system/uploads/attachment_data/file/746063/20181001_National_Framework_for_CHC_and_FNC_-_October_2018_Revised.pdf) page 63 -64 does not place a timeframe on when a fast track should be instigated, indeed it is made very clear that 'strict time limits that base eligibility on an expected length of life remaining should not be imposed'.
As a nurse, my view has always been that it is vital that funding for the right care, in the right place, should always happen without delay. This approach should facilitate a seamless process of care for an individual entering the final phase of their life. Additionally, in some circumstances fast-track funding enables a person's choice of where to die to be realised.
If you are concerned about a loved one's end of life care and would like further advice, please do get in touch by calling me on 01926 354704 or email: JudyT@moore-tibbits.co.uk.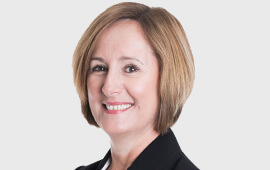 Blog by: Judy Timson | Clinical Advisor