We help clients across the sports industry. Our team has a wealth of experience in providing sporting organisations, clubs and individuals commercial advice and specific help such as, for example, the preparation of agreements for the engagement of a sports coach, Codes of Conduct for an organisation or child safeguarding policies. Our main areas of expertise include:
External and internal disciplinary issues;
Litigation, arbitration and alternative dispute resolution ("ADR") including mediation;
Anti-doping cases and doping control matters;
Advocacy before sports tribunals
Drafting sports related documents
Tim Ollerenshaw also holds numerous developing roles in sports law including:
Member of the Darts Regulation Authority Council;
Disciplinary Commissioner for the European Hockey Federation;
Member of Panel of Arbitrators of Sports Resolutions (UK) Ltd;
Member of the Disciplinary Committee of World Professional Billiards and Snooker Association;
Honorary President and Head of Disciplinary of the UK Minifootball Association;
Member of the Judicial Commission of the Federation of International Hockey.
Disciplinary Panel Member for England Netball.
He is also currently a Selector/Manager of England Men's Hockey Over 50's.
If you have a sports query, contact our friendly team on how we can meet your needs on 01926 491181 or email timo@moore-tibbits.co.uk.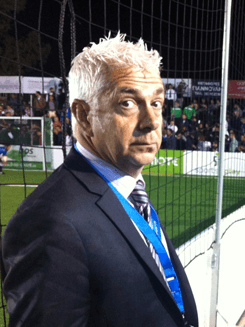 Tim Ollerenshaw - European MiniEuro October 2013 in Crete.
Please click here for the UK 6 a side Championships 2014 documentary and interview with Tim Ollerenshaw in his capacity as UKMA Honorary President.