Judy Timson, Registered Nurse joins the Health and Community Care Team
Judy Timson is a Registered Nurse who comes to QualitySolicitors Moore & Tibbits with over 30 years experience working in the NHS.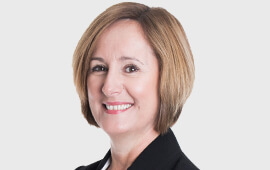 In addition to specialising in medicine and surgery, Judy also worked as a Discharge Co-Ordinator at Warwick Hospital, gaining valuable expertise in ensuring patients whether elderly or with chronic conditions are safely discharged from hospital and into the appropriate care setting .
More recently Judy worked for a local Clinical Commissioning Group completing continuing healthcare assessments, dealing with appeals of decisions for eligibility for NHS continuing healthcare funding and also retrospective claims.
Debbie Anderson, Head of the Health and Community Care Team says
"Judy's expertise is vital to our multi-disciplinary team. Her clinical knowledge will play an invaluable part in complementing the specialist legal knowledge that the team have. I also have no doubt that our clients will very much welcome her input particularly when we are asked to review care notes and advise as to whether their loved one may be entitled to free care. Having such an experienced nurse on board to scrutinise care plans and ensure someone is placed in the right home and is receiving the proper level of care will provide huge peace of mind to many of our clients"
If you have a query regarding care, please call our specialist team on 01926 491181