Cupcake Day! Supporting Alzheimer's
Dementia is the number one cause of death in England and Wales.

Last year, dedicated Cupcakers around the country united to raise a mighty £330,000 against dementia. That's more than enough to fund 11 PhD researchers for a year, giving them the opportunity to undertake vital, potentially lifesaving work.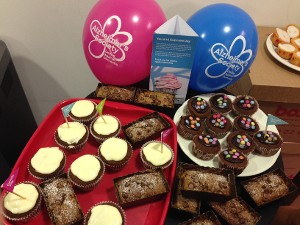 The bakers at Moore & Tibbits have started baking early and have contributed a scrumptious selection of cakes including carrot cupcakes, lemon cupcakes, mini banana and choc chip loaves to name a few! As eating cakes is oe of our favourite things to do, we are baking over a few days to ensure all staff have a good supply. We are delighted to continue to support Alzheimer's Society and the fantastic work they do.