This case is just one recent example of how some continuing healthcare assessors appear to be picking and choosing which parts of the law to apply, as a way of restricting access to this important funding.
Many of our client's come to us seeking independent advice, often with a sense that something isn't 'quite right' about what they are being told. This was very much the case for Mr Peterson* who grew concerned about the contradictory information he was given during the continuing healthcare assessment process for his Mother, Sarah*.
Feeling frustrated at the way the assessment was done, not least because it gave Mr Peterson the impression of being a 'tick box' exercise in NOT finding his Mother eligible for the funding, he instructed Judy to represent him to appeal the decision.
Judy gathered evidence, from Mr Peterson and the care provider (including their care records), to analyse the case and look at the merits of an appeal. Weighing up whether it is worth pursuing an appeal is becoming more challenging, due to the increasing gap between what the law says about who should be eligible compared with who actually receives the funding, but Judy felt that the Clinical Commissioning Group had a case to answer, on the following grounds:
The assessment was not conducted in accordance with the rules, as set out in the National Framework (2012). The assessor, when gathering evidence before the Decision Support Tool meeting, had already concluded that Sarah's needs would not be eligible for the funding.Furthermore, Mr Peterson was not given access to previous assessments, which the assessor relied on, but which were in fact out of date.
Evidence provided about Sarah's health care needs was downplayed in the assessment, and in some areas, either ignored or missed out.The assessor made assumptions, rather than clinically analysing the evidence, with the result that some serious risks to Sarah's health, including the risk of choking, were not fully considered.
Where health needs were recorded, there was no analysis about how one need, for example, poor nutritional intake, impacted on other areas of health – such as skin wounds.Health needs were presented in isolation, as lists of tasks, rather than considering Sarah's individual needs, which gave an inaccurate picture of routine care.
In Judy's view these issues led to a superficial assessment of Sarah's needs, that lacked the application of sound clinical judgment.
To try and reduce the time and stress involved in an appeal, for Mr Peterson and Sarah, Judy's initial approach was to write to the Clinical Commissioning Group and request that the assessment be done again. This approach is quicker than the formal appeal process and arguably more cost effective, but in this instance the Clinical Commissioning Group did not respond and doggedly (and slowly) stuck to the appeal route.
Eight months later, Judy and Mr Peterson attended a local appeal meeting, where the Clinical Commissioning Group organised a panel of representatives to review the evidence and decide whether to uphold an appeal. Judy provided evidence to support her concerns which, combined with her detailed knowledge of the National Framework, left the panel in no doubt that Sarah should have been found eligible for the funding. They also accepted her concerns about the assessment seeming to be a forgone conclusion and will be reviewing their internal processes.
This is a great result for Mr Peterson and Sarah, providing certainty for Sarah's future care with a care provider she knows and trusts, without the worry of how she will meet the costs. Judy's passionate in her view that families should be treated fairly and with respect during the assessment process strives to ensure that any decision about eligibility for funding is made using sound clinical expertise, rather than being a 'tick box' exercise. Failure to do this, as in Sarah's case, leads to an inaccurate assessment of health needs and denies individuals' their right to funding.
Well done Judy!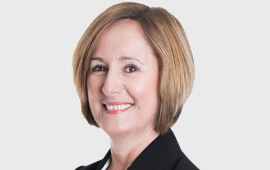 *names have been changed to preserve anonymity
To speak to Judy or a member of our specialist Health and Community Care Team, call 01926 491181 or email JudyT@moore-tibbits.co.uk