Family Barrister joins team
Karol Kaliczak is a Barrister specialising in family law who joins Moore & Tibbits from New Walk Chambers in Leicester. Karol will become our in-house expert in dealing with child arrangement issues and will provide clients with an all-inclusive service. His experience as a barrister means that he will be able to represent clients at court hearings, providing a seamless service.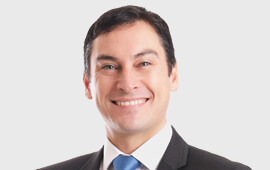 Karol has expertise in all aspects of family law, and particularly in respect of private law child-related disputes (including contact, residence, and parental responsibility issues), divorce and matrimonial finance, and domestic violence.
Carline Gayle-Buckle (Head of the Family team) says: "We are delighted to have Karol join our team and we have no doubt that he will be a real asset. Karol's expertise as a barrister enables us to provide our clients with a specialist all-round service especially with regard to child contact and domestic violence issues.
To make an appointment with a member of our Family Team please call 01926 491181 or email CarlineG@moore-tibbits.co.uk or KarolK@moore-tibbits.co.uk