Resolution, a national organisation of family lawyers, has carried out a survey and made the worrying finding that as many as two-thirds of cohabiting couples wrongly believe that 'common-law marriage' laws exist and will assist them when it comes to dealing with financial issues on separation.
Although there are growing calls for changes to the law (there are some protections in Scotland, for example), it seems unlikely that there will be any imminent changes given the government's current preoccupation with Brexit.
Unmarried couples should therefore be mindful of the risks.
Some significant differences between cohabiting/ married couples:
If one cohabiting partner dies without leaving a will, the surviving partner will not automatically inherit anything - unless the couple jointly own property. A married partner would inherit all or some of the estate.
An unmarried partner who stays at home to care for children cannot make any claims in their own right for property, maintenance or pension-sharing.
Cohabiting partners cannot access their partner's bank account if they die - whereas married couples may be allowed to withdraw the balance providing the amount is small.
Cohabiting couples are not legally obliged to support each other financially, but married partners have a legal duty to support each other.
If you are the unmarried partner of a tenant, you have no rights to stay in the accommodation if you are asked to leave - but each married partner has the right to live in the 'matrimonial home'.
Resolution has seen an increase in the number of cases involving cohabiting couples, with some 98% of Resolution members reporting having worked with an unmarried couple who they could not help due to the lack of legal protection.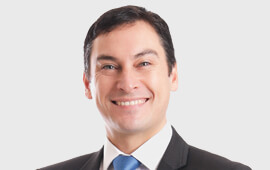 If you are in a cohabiting relationship, and you are concerned about your rights, please feel free to contact our expert family law team, headed by Resolution member Carline Gayle-Buckle - CarlineG@moore-tibbits.co.uk or call 01926 491181 to book a free 30 minute initial advice consultation.