High Court Ruling: Islamic Marriage within scope of English matrimonial law
The High Court has, in an important decision with wide-ranging implications, ruled that the couple's Islamic marriage falls within the remit of the matrimonial law of England & Wales.
Nasreen Akhtar and Mohammed Shabaz Khan underwent an Islamic marriage ceremony in 1998. Many years later, Mrs Akhter sought to divorce Mr Khan, but he objected on the basis that technically they had not married under the law of England & Wales. No marriage, Mr Khan argued, meant no divorce. Had Mr Khan won the argument, it would have denied Mrs Akhtar the rights a spouse would normally enjoy, in particular with regards the fair dividing of the matrimonial financial assets.
Mr Justice Williams of the High Court, however, did not agree with Mr Khan, and concluded that the marriage was covered under the Matrimonial Causes Act 1973 (the primary statute dealing with marriage and divorce in England & Wales). More precisely, he decided that it was a 'void' marriage, given that it was "entered into in disregard of certain requirements as to the formation of marriage". The distinction between a void marriage, and technically no marriage at all, is an important one: it means that Mrs Akhtar can now apply to the Family Court, if necessary, in seeking a fair financial settlement.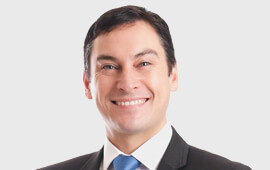 Karol Kaliczak