Landlords should keep in mind that the MEES Regulations do not apply where there is not a valid EPC already. I have come across a circumstance whereby a property did not have an EPC, and therefore on the grant of a renewal lease, we had no concern for the MEES Regulations. The only concern now in respect of that property, is should an EPC be commissioned, and the rating is "F" or "G", we must give forethought to our "continuing to let" duties.
After 1 April 2020 and 1 April 2023 with regard to residential and commercial properties respectively, the MEES Regulations will apply to all landlords who continue to let properties after this date. The property must achieve at least an "E" Rating. It is imperative, therefore, that landlords give consideration to any works that may be required to bring the property up to the minimum rating. There are of course exemptions, however, they are not straightforward. In respect of residential properties, if works cost more than £3,500 then an exemption could be registered. It gets more complicated in respect of commercial properties, where a formula is required to establish whether the costs payable for works is less than the saving in reduced energy costs over a 7-year period.
Whilst there have so far been no reported instances of enforcement for breach of MEES Regulations, penalties for non-compliance may give Landlords cause for concern. For residential properties, it is a maximum penalty of £5,000, however, commercial properties carry up to £150,000 penalty, albeit there is no guidance on how the penalties are to be calculated.
Landlords are well warned to give serious consideration at the earliest opportunity to each property in their portfolio in order to comply with their "continuing to let" duties.
For more information or to speak to a member of our team call 01926 491181 or email JamesW@moore-tibbits.co.uk for Free Initial Advice.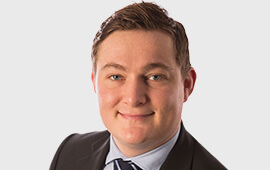 Article by: James Williams