I wholeheartedly recommend Moore & Tibbits Solicitors in Warwick. My family members have recently set up a Living Power of Attorney and their Wills to ensure that their wishes were properly respected and were legally documented.
Sharon Edwards handled our case and did a fantastic job of broaching a subject that could have been difficult and complicated. Sharon did it with aplomb, care and empathy. She broke down complex legal procedures in a way that helped us make an informed decision with intelligence and care. Her on going support to the family has been gratefully received at a difficult time, sending gentle reminders on things our family are entitled to in regards with medical conferences.
Not only has the whole process been easy to navigate with Sharon's help. We have been kept abreast of court proceedings and I have every confidence in Sharon and her team at Moore & Tibbits.
Moore & Tibbits have become our family wide preferred solicitors and solicitors we will use at RAS: Risk Advisory Service.
Empathic care, great service and trustworthy practice – Five Stars to Moore & Tibbits.
Review by: Risk Advisory Service (RAS)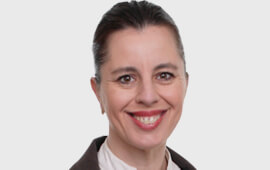 Sharon Edwards : Legal Assistant