Dealing with bereavement can be an extremely difficult and emotional time, so understandably the last thing on your mind will be sorting through a loved one's finances. However, if you are an executor of the Will, this is exactly what you'll have to do.
As executor, you have a number of responsibilities and duties. It's crucial to fulfil your obligations correctly, as you're legally responsible for administering the estate in accordance with the Will and the law. Failure to do so can leave you personally liable, which can seem overwhelming.
But don't panic! Our expert team are here to ensure you can deal with the financial aspects of your loved one's estate as smoothly as possible and we'll be here to answer any questions along the way.
Our new Financial Asset Search service maximises search efforts, exposes lost accounts or life assurance policies, and minimises your liability as an executor. By ensuring you have the most reliable and in-depth information about all your loved one's assets, it significantly cuts the risks of your financial liability for an error that can result in a loss to the estate or potential legal costs over an inheritance dispute.
To find out more about our Financial Asset Search you can read the full guide here: http://bit.ly/2PsKNsm
For further information contact Shona Newman on 01926 354704 or email ShonaN@moore-tibbits.co.uk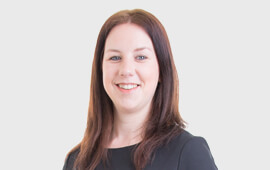 Shona Newman | Chartered Legal Executive