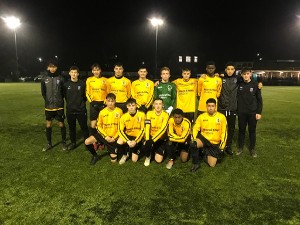 We are really pleased with the progress of our team at Warwick Racing Club so far this season. They have seen great success as a result of the Future Pro Academy which is a great initiative.
It's also a pleasure to report that they have enjoyed a great run in the preliminary rounds of the FA Cup, beating strong opposition and putting in some incredible displays. Unfortunately, the FA Cup dream fell short one game from the first round proper. Such a shame for our local side to miss out by the narrowest of margins.
The Cup success did not end there with the team making it to the last 16 in the league cup, and the success in both cups has had a detrimental effect on the league where only 4 games have been played.
We would like to thank a number of people for all their help this season, from coaching to management, officials, our sponsors and parents, as without their continued support the players and the team would not be where they are today.
I can't wait to see what the second half of the season brings!
"We are delighted to be supporting the under 18s Youth team this season! As a firm, we believe it's hugely important to support local teams and especially the younger players with a keen interest and passion for their sport. It was great to follow their success during the 2018/ 19 season and we are even more excited to see what 2019/20 brings" Tim Ollerenshaw; Director | Head of Sports Law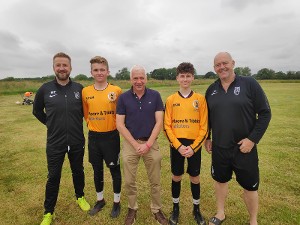 Article by: Jason Pyott | Youth Team Manager
To find out more about Racing Club Warwick and the Youth Team visit: https://www.rcwfc.co.uk/teams/161944