With her previous roles as a hospital discharge co-ordinator and an NHS continuing healthcare assessor, Judy is able to offer practical and realistic advice to our clients who are currently battling their way through the care system. During her time at Moore & Tibbits, Judy has helped clients with NHS continuing healthcare appeals and retrospective claims; many of them resulting in great success!
Another imperative part of Judy's role is supporting the Court of Protection team, providing clinical guidance to ensuring that the clients' needs, and wishes are understood so that the team can advocate on their behalf to get them the necessary care. The intricate and dynamic team, work seamlessly together to ensure that the best outcome is received for clients and their families.
Did you know?...
Judy has over thirty years' experience of working as a Registered Nurse!
What our clients say…
"I can hardly put into words the help and support Judy gave our family when the CHC assessment was due. When speaking to Judy on the phone before the CHC meeting, she offered patience and sound advice and on the day of the assessment she was very supportive and understanding. During the meeting it was clear that Judy is very knowledgeable and articulates this knowledge clearly. In summary, Judy is knowledgeable, approachable and a very warm person to be around, especially during challenging times, as a client of your firm for many years it is clear to me that Judy is a great asset to Moore & Tibbits solicitors" Andy Keen
"I would like to thank you and the company for your support through our journey with the minefield of the local authority and the CHC, for which we have struggled with, even with our knowledge of the system. I would highly recommend the services of Moore and Tibbits for anyone having to deal with the trauma of dealing with not only dementia but the issues arising from dealing with the services and the complex issues around funding" S. Tapper
"Thank you so much once again for your presence at the DST and for agreeing to come along at such short notice. Your expertise, knowledge and advice has been invaluable" Jeanette Sheppard
Quick Fire Questions…
If you weren't a Nurse, what would you be doing? I truly, cannot ever imagine not being a nurse. I have loved my career in the NHS and have gone through multiple organisational changes as well as experiencing all the highs and lows of working on many different wards. Fundamentally, I have learnt that there is no greater role than to be able to care for another human being, especially at a time when they are at their most vulnerable.
When you were younger, what was your dream job? When I was 16, I couldn't decide between working in a Building Society or whether to follow the idea of becoming a nurse, which kept popping into my head. In fact, I had an interview at a Building Society and was even offered the job! However, much to the surprise of my parents I turned the job down and a couple of months later, at the age of 17, I took the opportunity to work for 6 months in a local NHS long stay hospital for people with complex conditions. This experience opened my eyes to the complexities of health and highlighted what my role would entail should I pursue training to be a nurse. Needless to say, I applied for my training and the rest is history!
Favourite part of doing your job? My role is certainly a unique one! I get to work alongside my legal colleagues dealing with some of our most vulnerable clients, particularly those who have no next of kin. Whether it is scrutinising medical records for NHS continuing healthcare or liaising with the NHS and different care providers, every day, I have the opportunity to learn so much. I am constantly amazed, that similarly to my role as a Nurse, working within a legal team is never boring and every day is different. Personally, and professionally, my job is so rewarding on so many levels.
What do you enjoy doing outside of work? Apart from being a loving nana to my toddler grandson, my passion is gardening. In fact, this year I grew flowers from seed which I took great pleasure in sharing with friends and family. Whether I am edging the lawn, sneakily trying to gain more border space (much to the consternation of my husband), or dead heading, I am able to lose myself in this past time which is very relaxing after a busy day. I enjoy reading for relaxation and before Covid hit, I loved meeting up with my group of friends who I have known since childhood.
If you need support, advice or representation in relation to NHS continuing healthcare and complex hospital discharge, contact Judy on 01936 354704 or email her on JudyT@moore-tibbits.co.uk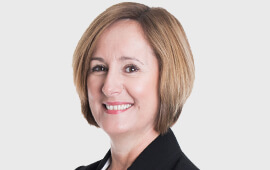 Judy Timson | Clinical Adviser