to reform the Mental Health Act
to improve the way that people with a learning disability and autistic people are treated in law
This draft legislation is intended to give effect to the policy approaches outlined in Sir Simon Wessely's landmark independent review in 2018. These were subsequently taken forward in the government's white paper Reforming the Mental Health Act in 2021.
The reforms are designed to give people greater control over their treatment and help ensure they receive the dignity and respect they deserve. In terms of the key 'headlines' of amendments:
The draft bill would tighten the criteria for detention under the MHA to address the rising and disproportionate rates of detention, and to end the inappropriate admission of people with learning disabilities and autism to mental health hospitals. The tests for detention under s2 and 3 would be amended.
Those with learning disabilities and/or autism would be excluded from the definition of mental disorder for the purposes of section 3. This means a patient could not be detained under section 3 for treatment, solely on the basis of learning disability or autism. The learning disability exclusion does not apply to part 3 patients (those in the criminal justice system).
The draft bill would replace the nearest relative with a new statutory role, the nominated person (NP). The NP could be selected by the patient at any time when they had capacity or competence to do so. The NP would continue to represent the patient even if that patient subsequently became unwell and no longer had the relevant capacity or competence. If the patient lacked capacity or competence to nominate, and had not made a nomination, an approved mental health professional (AMHP) would be able to appoint a NP for the patient.
Reforms to part 4 of the MHA, which regulates when treatment can be imposed on detained patients: It would introduce a 'clinical checklist', which would apply to clinicians making treatment decisions. There would be a duty on the treating clinician to consider certain matters and take a number of steps when deciding whether to administer medical treatment to a patient. Currently, the MHA requires that in order to continue giving medication to a patient, after three months have passed, an approved clinician or second opinion approved doctor (SOAD) must certify certain matters, such as that the treatment is appropriate. The draft bill would shorten the three-month period, to two months. New safeguards would be introduced for patients refusing medication, either with capacity or competence at the time, or in a valid and applicable advance decision, or where the treatment were in conflict with a decision made by a donee of a power of attorney or deputy or the Court of Protection. Also, a patient with the relevant capacity or competence would be able to refuse urgent treatment which was considered necessary to alleviate serious suffering. This is based on the policy rationale that patients with the relevant capacity or competence should be able to make their own judgments on the degree of suffering they are willing to accept.
The draft bill would create a right to statutory care and treatment plans for certain detained patients. In general terms, this right would extend to all such patients except those subject to 'short-term' detention.
The draft bill would extend the right of an IMHA (Independent Mental Health Advocates) to informal patients, impose duties on hospital managers and others to notify advocacy services about qualifying patients and impose duties on advocacy services to arrange for qualifying patients to be interviewed to find out if they wanted to use those services.
The draft bill would shorten the period that a patient may be kept in detention for treatment. The initial detention period would be reduced from six months to three months. This could be renewed for a further three months (reduced from six months) and then for six months (reduced from one year). These changes would mean the patient's initial detention would expire sooner and if the detention were to continue, it would have to be reviewed and renewed more frequently.
The draft bill seeks to ensure that patients have greater access to the tribunal.
Tighten the criteria for the use of Community Treatment Orders (CTOs). CTOs could only be used if there was a risk of "serious harm" to the health and safety of the patient or others, and consideration had been given to the "nature, degree and likelihood of the harm, and how soon it would occur".
There would be a duty on integrated care boards (ICBs) – which now commission NHS care – to establish and maintain a risk register in their area of individuals with a learning disability and autism who were at risk of hospital admission, and to monitor their care and treatment requirements.
A new power of 'supervised discharge' would be introduced that allowed the mental health tribunal or the secretary of state for justice to place conditions that amounted to a deprivation of liberty on a patient as part of a conditional discharge. This would apply in a small number of high-risk cases where the patient was no longer benefiting from hospital detention, but the conditions were necessary to protect the public from serious harm. This is a response to the Supreme Court decision in MM v Secretary of State for Justice [2018] UKSC 60, which held that a patient with capacity could not be discharged in this manner under the existing provisions of the MHA.
The draft bill would remove police cells and prisons from the definition of a place of safety, including for the purposes of sections 135 and 136. This provision has been made in response to evidence which suggested they were not suitable environments for people with a severe mental health need awaiting assessment and treatment.
To read the full publication, click here.
If you have any queries regarding learning disabilities, autism, safeguards and the Court of Protection, please contact Kirstie on 01926 354704 for further advice.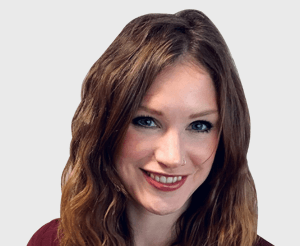 Kirstie Lennox | Solicitor