Alas, that sadly was not the case!
Suprise suprise the report highlights the significant failings in care and support planning, the assessment process and failure on the part of the NHS to deal with unassessed periods of care. It tells of families being faced with having to pay personally for care because the funding is insufficient or having to provide, at times 24 hour care, because packages of support were simply inadequate. Shocking? yes but new? Certainly not!
The PHSO made decisions in respect of just 336 complaints between April 2018 and July 2020 and reviewed 60 of them to provide an overview of the battles families were facing. The report reveals concerns regarding families being unaware of their entitlement to CHC funding, how they can challenge unsuccessful assessments and shortfalls in the manner CCG's dealt with reviews and complaints.
It puts forward 6 recommendations hoping that these will then achieve the high quality and comprehensive assessments that they are entitled to. It talks of better training, more effective communication and the need for families and providers to be better supported throughout the assessment process. It concludes that the NHS should ensure that there is sufficient capability within local CCGs to implement robust processes, conduct evidence-based and personalised care and support planning and have good quality assessments or reviews conducted in a timely manner.
What's wrong with this report is that it simply puts forward recommendations that are already in existence. The National Framework, which is the go-to guidance underpinning CHC funding, was updated as recently as 2018 and already addresses the need for high quality and consistent assessments, person centred and evidence led. We already expect frontline staff to be well trained and local CCG's have complaint policies in place if matters do not proceed as they should.
It's all very well highlighting that families should not be compelled to provide a top up in funding but what it doesn't meaningfully tackle is what happens when the CCG say they will only pay X and the home weekly charges is Y? The pressure on families in these circumstances is immense. They are often faced with a decision of either moving their loved one or agreeing to pay additional fees. Yes this is appalling, and the report shines a spotlight on this, but what it does not really tackle is what either the family or providers should do when faced with a decision from the local CCG saying they will only agree to pay a fixed amount.
The National Framework is clear - if a person is found eligible for continuing healthcare funding the NHS must pay for entire package of care. The report states that the NHS should be clear, when reviewing the care and support plans, as to precisely what will be included and what processes should be followed if additional services are provided. What it ought to have emphasised more clearly is that additional services should rarely be provided and in fact the NHS should be funding everything - not picking and choosing what rate it will pay depending on what home, or indeed which CCG the home is situated in.
Of course, Covid 19 has added yet another dimension to what already is a battlefield for families. Whilst assessments have now been recommenced, practices are varying across the country and we are receiving many calls from people who have been prevented from participating fully in the assessment process.
Armed with this latest report, at least there is now a current document that families will be able to refer to if the CCG will not play ball and conduct matters properly. However in view of the fact that it has taken 13 years since the last report was published its doubtful that the CCG's will be particularly concerned that the PHSO is monitoring things carefully.
The Local Government Ombudsman has a superb website publishing all its decisions on a monthly basis. Perhaps if the PHSO could adopt this practice instead of waiting years to provide an overview of a mere 60 complaints, we might at last make some progress.
As things currently stands, it currently takes months ( indeed in our experience years) to get decisions from the PHSO and therefore it is hardly surprising CCG's do not appear unduly concerned when matters are referred to the Ombudsman - no doubt hoping the families will lose the will to fight.
The report highlights that cases are referred to them due to poor local complaint handling. Regrettably, we have not experienced any real evidence that the PHSO then deal with matters efficiently and therein lies the problem and the cycle then repeats.
Full Report HERE
If you have concerns about yours or a loved ones care, speak to our specialist Health & Community Care Team for free initial advice by calling 01926 354704 or email: DebbieA@moore-tibbits.co.uk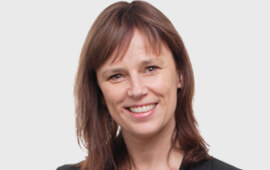 Article by: Debbie Anderson | Head of Health & Community Care Team