To be valid, a will must be signed by the person making it and two independent witnesses who are not beneficiaries or the spouses of beneficiaries, and all three must be physically present in the same place when this happens.
This can create difficulties with restrictions in place to only have contact with those in your household especially when these people may well be the intended beneficiaries.
The Government is looking urgently at the witnessing requirements during the coronavirus pandemic to see if an alternative can be introduced and we will keep our website updated with news but for now, anyone making a will needs to follow the existing rules.
Failure to do so could invalidate your will and prevent your assets passing to your chosen beneficiaries.
Many of our clients are asking neighbours to be witnesses whilst taking precautions to prevent infection and always keeping at least two metres away. Examples of this have recently been signing wills on car bonnets or through windows. Rest assure, our solicitors will take you through the process, step by step to ensure your safety in line with the government guidance.
We would also emphasise that as we are operating in highly unusual circumstances, it may well be that wills written during this time may well need to be revisited in the future.
What is a valid will?
Even though we are in unprecedented times you should ensure that your will appoints executors, contains a clear and unambiguous disposal of your estate, and is executed correctly.
A will must be in writing and be signed and dated by you or, in your presence, by another person who has your permission to do so.
It must also be signed by two or more witnesses who are present at the same time. Witnesses must be over 18, and they or their spouses must not receive anything under the will.

Witnesses who are also beneficiaries will lose their entitlement under the will.
Think carefully…
Whilst many people think a standard will, leaving everything to your spouse/partner and then onto children may be appropriate, there are a large amount of families where further consideration should be taken. Below are just a few examples of situations where specialist legal advice should be taken:
A member of the family with autism: If any member of a family would find it difficult to manage a large amount of money themselves for whatever reason, their inheritance could be held for them by way of a Trust. This way, the appointed trustees could still provide the inheritance to the family member without them having the responsibility of managing the money themselves.
A spouse with Alzheimer's or dementia: With many people making Wills and then forgetting to update them, it may be the case that a spouse with Alzheimer's or dementia would not be able to manage their inheritance. Again, our specialist lawyers can provide advice specific to your personal circumstances and advise on steps to take.
Marriage problems: Life is full of twists and turns and unfortunately relationship problems also need to be considered. If a divorce/separation for your beneficiary is on the cards, it may be that a discretionary trust should be considered. This would provide some protection from the "ex" spouse/partner claiming the inheritance in a divorce.
Inheritance tax: Inheritance may be due on your estate and our experienced solicitors can advise on the most tax-efficient way to deal with this.
Small mistakes in your will can cause significant problems for loved ones in the event of your death and could result in extra costs or you dying intestate. At Moore & Tibbits, we have an experienced team which also includes solicitors who are members of the Society of Trust of Estate Practitioners and Solicitors for the Elderly, so whether your Will is straightforward or more complex, you can be rest assure you receive advice to ensure your Will will be legally valid and your wishes will be carried out should anything happen to you.
Contact our team on 01926 491181 or 01926 354704 for further advice.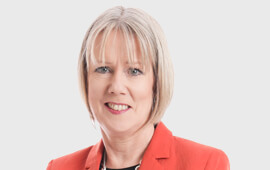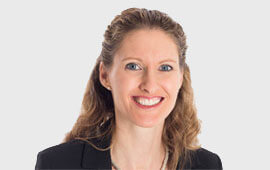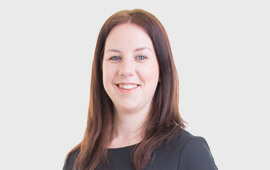 Ann Donnelly Claire Houghton Christina Richards Shona Newman