Nicola has spent a huge chapter of her life with Moore & Tibbits, seeing us through the expansion of departments, moving to bigger premises, the advances in technology and always being there to welcome all of our new staff members through the door.
After all those years, Nicola has well and truly become part of the Moore & Tibbits' furniture and a much-loved character in both of our offices. Most recently, Nicola has guided us through the global pandemic and has always embraced every challenge that has been thrown at her; and for that, as a practice we will always be grateful.
To celebrate Nicola's 45 years with us, and to look back at the fond memories we all have of her time as Practice Manager – the Directors hosted a 'Retirement Lunch' with all of the team. Memories were shared, presents were given, well wishes were celebrated, and sandwiches were devoured!
"Thank you all for your friendship, help, guidance, praise, compliments, fun, laughter, commiserations, love, respect, care, and for letting me be part of the Moore & Tibbits' family for all these years. I hope that family feel endures and continues to support you all through your respective careers. I also want to wish Wendy "Good Luck" in her role - I know that she has already been made to feel very welcome and I am sure you will all support her, as you have me". Nicola Gillett
You can put those folders down now Nicola and enjoy your much deserved retirement!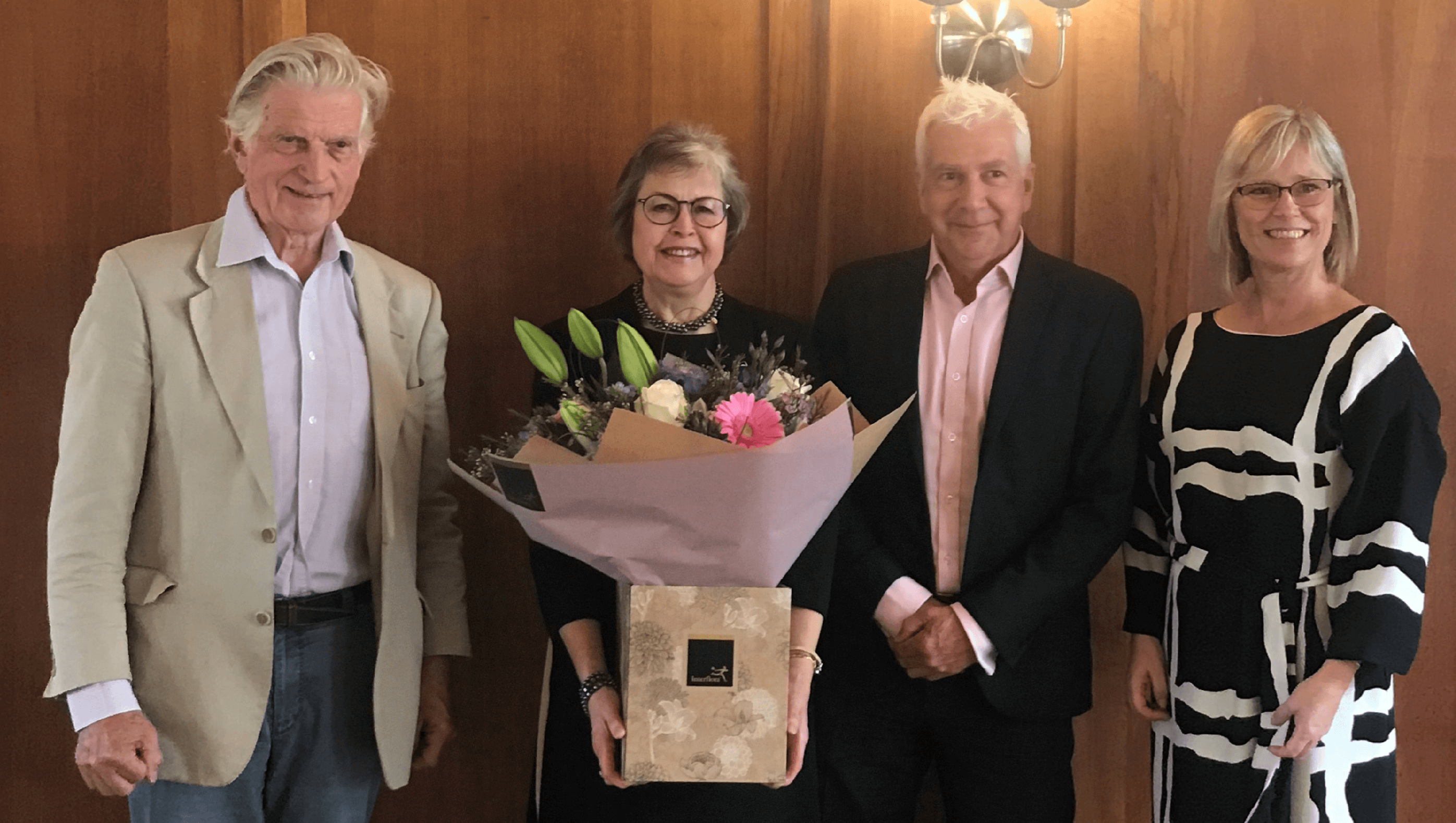 (L-R): Christopher Houghton, Nicola Gillett, Tim Ollerenshaw & Debbie Anderson.