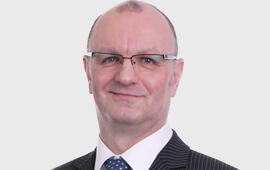 Those clients for whom Francis worked will know that he worked diligently to obtain the best outcomes for his clients. Francis worked as a sole practitioner for Whitehead Woodward and Co before joining Hopleys. From 2011, he became a member of the team in the merged practice of Hopleys GMA.
In addition to continuing to serve his longstanding clients, Francis took responsibility for staff training in the area of Property Law and Conveyancing, where his particular expertise in Land Registry Practice was invaluable (Francis holding a Higher Diploma in Land Registry Practice).
He had a great passion for the technical details of practice and procedure. Francis thrived in his role as a trainer and was always delighted when he was able to assist Trainees to achieve success in their examinations. His patience was endless and he clearly obtained immense satisfaction in this role. Indeed, as recently as one month before his passing, he prepared a detailed article on adverse possession for internal training, which appears as a blog on our website. This was typical of Francis.
Francis was diligent, hardworking, helpful and unfailingly cheerful. Whilst we will miss his technical legal ability, most of all we will miss his humour and him as a person and as part of our family.
His Legacy as far as our practice is concerned will be the many younger members of staff he has encouraged and mentored, inspiring them to achieve and develop their career in Law.
Service details
The funeral will be held at St Mary's Cathedral, Wrexham at 12 noon on Friday, 27 September.
The service will be conducted by Fr Malachy Brett Dean of St Barnabas Cathedral followed by the committal at Wrexham Crematorium at 2pm.
Tributes to Francis
The Leader has published a tribute that can be read here.
Burnley Express has published a tribute that can be read here.