Dame Deborah James wrote not all that long ago : "I suppose this is the message I never wanted to get to! But its written with a vision that Im truly determined to deliver. We have tried everything, but my body simply isnt playing ball. Even with all the innovative cancer drugs in the world or some magic new breakthrough, I realise that my rollercoaster of a ride is coming to an end very soon.
Your support in establishing the Bowelbabe Fund, continuing to spread the word, and smashing those poo taboos will forever be cherished!All money raised will be allocated, with the support of CRUK, to funding causes and projects that I really care about."
In a short space of time, Deborah raised so much awareness and money for the cause close to her heart.
As a family, we too have our own story which has had a better outcome with our very own family member who has been sharing her story, raising awareness and encouraging folks to take a view of their poo since 2016. I've raised money for Bowel Cancer UK in the past for this very reason.
Due to this cause being so close to our hearts, the #bowelbabe fund for #cancerresearch was my chosen charity for my National 3 Peaks challenge.
Deborah's very recent passing and fairwell ceremony have made raising funds for valuable research all that more poignant. It was an epic journey: one which I both enjoyed immensely and questioned why or how on earth I got talked into it in the first place. I had shared my mission and was determined to finish it well, both for myself and those who have already kindly sponsored me. I self funded the journey to Scotland and the bits in between were also fully paid up by me as part of the excellent package that Challenge Central put together, so no part of the fundraising will go towards that cost.
A summary of each climb :-
Ben Nevis was hot and tough going but with the most spectacular scenery;

Scafell Pike was near perfect conditions, although we should've been climbing to the sunrise and it was up already by the time we arrived;

Snowdon was mean. Torrential rain meant climbing waterfalls and strong winds pushed us down but we made it.

Times for each were: Ben Nevis 4hrs 57 mins Scafell Pike 3 hrs 16 mins Snowdon 3hrs
#national3peaks #bowelbabe #teamspirit
Each mountain was completed in my #RebelliousHOPE tshirt. I am so grateful to all those who have already donated (thank you all ) but there is still time to give what you can or want to, by clicking the link here.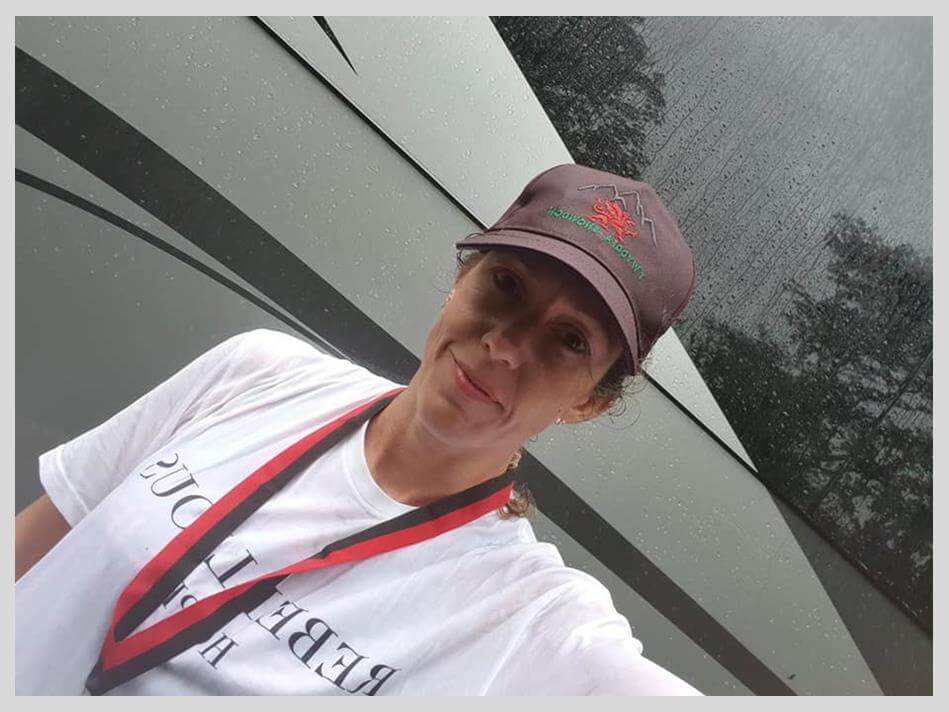 Mission accomplished!