Buying and Selling Residential Property

+

Buying and selling your home needn't be traumatic. Whether you are a first time buyer, experienced mover, buying to let or buying for investment, we can assist with all the legal work required to sell and/or buy your property. We provide a proactive service designed to keep you informed at every stage of the transaction. We will support you through the conveyancing process and keep you updated via your choice of email, text message and post.

To achieve a quick re-mortgage on your property, QualitySolicitors Parkinson Wright provides the best possible service enabling you to achieve your goal. Our service has been tailored to support each client in re-organising their financial matters.

We can assist you in transferring the ownership of a property. This is commonly called Transfer of Equity and is usually to transfer the ownership of a property from joint names to a sole name or vice versa. The Transfer of Equity can be subject to an existing mortgage secured on the property or subject to a remortgage with a new lender. We can also assist you on a Transfer of Equity that may be subject to a matrimonial court order.

Buying and Selling at Auction

+

Buying at auction may be the way to get a bargain, but there's more to it then simply a nod of the head. The emotion of purchasing the home of your dreams, particularly when the property being auctioned is a popular one, can drive the price over your budget. Being familiar with the auctioning process, both in selling and purchasing, QualitySolicitors Parkinson Wright's conveyancing specialists are not daunted by auctions and are able to advise and guide you through what happens and what to expect. Having secured, or disposed of, your property at auction, QualitySolicitors Parkinson Wright's conveyancers will happily continue offering their expertise by taking you through the final conveyancing stages of the transaction.

Are you about to purchase a leasehold flat? It is important that you understand the legal implications of ownership of a leasehold flat – what it is you actually own and what your leasehold rights and liabilities are as outlined in the lease. QualitySolicitors Parkinson Wright's team of experts will inform you of what you can expect and each matter is given individual professional attention.

We specialise in acting for clients who are purchasing both Freehold and Leasehold new build properties whether it is a purchase for you to live in or as an investment property on a buy to let basis. Purchasing a new build property can be a daunting experience. Buyers will often be asked to exchange contracts and commit to the purchase even before the house is built ! The purchase of a new build property is a more complex transaction than the purchase of an existing house or building. Most developers will adopt a slightly different Conveyancing procedure and developers in the large expect a buyer to commit to the purchase within a month of formally reserving the property. We specialise in new build purchases and our efficient service is designed to make the experience as easy to understand and as stress free to buyers as the law and circumstances permit.

QualitySolicitors Parkinson Wright are proud to act for a number of local developers / family run development companies and independent builders so are fully experienced in dealing with development land acquisition which we always tailor carefully and individually remaining focused upon the end goal; namely the subsequent individual sales of the properties.

We can therefore offer competitive fee structures for the drafting of all necessary legal documentation, and production of resales packages which would include preparation of Development Information Sheets for Buyers Solicitors, drafting of New Build Contracts, Transfer Deeds, and Leases to turn ensure smoother sales for quicker returns.

We are also happy to deal with the Land Registry in order to obtain early approval of the individual plot plans, again to enable swifter returns on investments, in a market that continues to be constrained by availability of funding from high street lending institutions in comparison to prior to the recession.

The Government's new Help to Buy scheme assists first time buyers or existing home owners to purchase their first home or move up the property ladder. The Help to Buy scheme can be agreed with a developer on a new build property which involves a structured procedure to be followed. If you are purchasing a second home you will be assessed for the scheme through your broker and the Help to Buy element is noted on your mortgage offer. To qualify for the Help to Buy scheme there is certain criteria that needs to be met which includes that the purchase price for the property must not be more than £600,000 and you must not own any other property anywhere in the world when you complete your purchase of the property under the Help to Buy scheme. We are experts in dealing with all element of the Help to Buy scheme for both new build and second homes. We will assist you through every step of your purchase.

As part of your estate planning you may wish to consider methods of converting some of the value of your home into cash which you can spend or give away to family members.Equity Release is now a growing and progressive market, which for you, the potential client, ensures a wider and much more competitive range of products to suit individual needs. Equity Release products are generally aimed at people over 55 who own their own home, which is often the stage in life where financial freedom is most valued. Selling your home to downsize in the current property market may prove challenging, whereas an Equity Release could release the money in your home yet still give you the right to stay in your home for life.

We specialise in acting for clients who are purchasing both Freehold and Leasehold properties on a buy to let basis. As a firm we can deal with the preparation of a new tenancy agreement and assist with any difficulties you may have if your tenant is in breach of the terms of the agreement.

Shared ownership mortgages are usually offered to people on modest incomes who cannot afford to purchase their own property without assistance. They are usually offered by housing associations to first time buyers. We can act for you from the initial stages of owning a share of your property through to the final stages of being the sole owner, known as 'staircasing'.

QualitySolicitors Parkinson Wright Solicitors are streets ahead of the rest and can offer home buyers and sellers a full Estate Agency service. Our Worcester and St John's offices are staffed by experienced estate agents with extensive local property knowledge. We offer our clients the additional benefits of the in-house services of our expert conveyancing solicitors and mortgage advice from our financial services team. We have many years of experience advising both purchasers and sellers in relation to the marketing, sale and purchase of their properties. QualitySolicitors Parkinson Wright Estate Agents offer home buyers and sellers all the services they need under one roof. Our fee can include the estate agency work and conveyancing fees, all for less than some agents charge for just selling your home. You will enjoy all the benefits of dealing with your solicitor for every aspect of your house sale including the legal work in one cost-saving package. As Estate Agents and Solicitors we do everything necessary to market and sell your property including:-
•Full colour brochure
•Free colour advertising in a local property newspaper
•Internet advertising on various sites
•Showcase display in St John's
•Obtaining and investigating the title deeds to your property
•Sorting out any legal problems in advance of a sale
•Drafting the sale contract and dealing with Purchaser's enquiries
•Arranging re-payment of your mortgage on completion
To view our properties please click here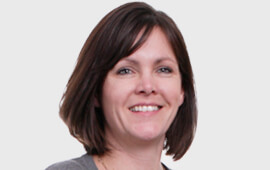 Meet the team
Faye is a Partner at QualitySolicitors Parkinson Wright and Head of Residential Property.
She works in the conveyancing department based at the Evesham office.
Faye joined QualitySolicitors Parkinson Wright in 2008 and has over 20 years of experience in law. She deals with all aspects of residential conveyancing; including freehold and leasehold sales and purchases, remortgages, transfer of equities and new build purchases.
Information Leaflet:
Agreements for Letting Residential Properties on an assured shorthold tenancy.
Useful Links:
The Leasehold Advisory Service
Article from the Leasehold Adviory Service
Coming soon - new powers to limit administration charges for cost of proceedings