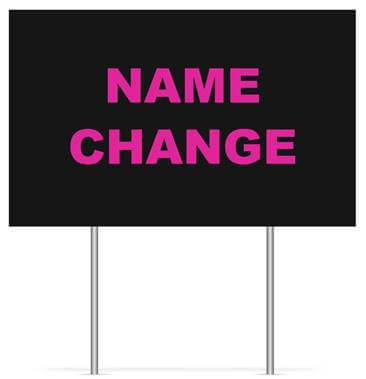 Separation
Adoption
Unhappy with your current name
You want the same surname as your child
It has never been so quick and easy to change your name.
At QualitySolicitors Parkinson Wright we use a Change of Name Deed to change your name. We draw up the paperwork required so all you have to do is attend one of our offices to sign the deed and your name is changed.
This document is a legal document that can be used as evidence of a change of name for your bank, passport office and driving licence.
For an adult change of name deed, our fixed price is £100 plus VAT.
Change of name deeds for children under 16 can also be undertaken if those with parental responsibility for the child are prepared to consent to this in writing.
To begin the process of changing your name legally, contact Izabelle Gisby on 01905 721600 or a member of the family department via email worcester@parkinsonwright.co.uk

You must be over 18 and cannot change your name if it is to defraud or gain some criminal benefit.