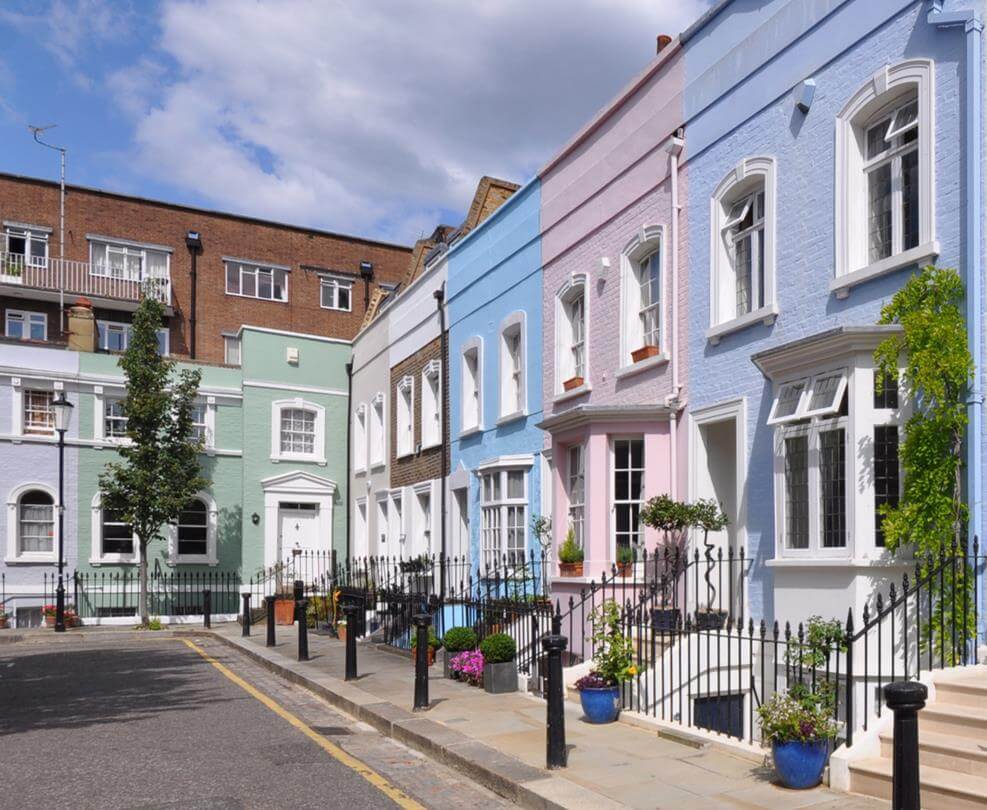 Problems often arise when the number of years remaining on your lease begin to reduce. The number of years remaining on your lease can have a major impact on the saleability and value of the property.
70 years is too low
If the number of years left is getting close to 70 then there's a real risk you will have problems remortgaging at a competitive rate.
In the event of a sale you will be selling to a limited market as most mortgage lenders will refuse to lend to a purchaser of a lease of 70 years or fewer. This limits your market to cash buyers or those who can obtain a mortgage, but even then the price is likely to be seriously affected compared to a similar property with a longer lease.
Thankfully, there are strong legal rights in England and Wales which allow you as a leaseholder to obtain an extension to your lease for a fair price. The Leasehold Reform Housing and Urban Development Act 1993 gives you the right, if you have owned your property for 2 years or more (you do not have to live there and your landlord must not be a social landlord), to request an extension to your lease term from your landlord. This process allows 90 years to be added to your existing term and reduces your ground rent to nil.
Your first step would be to appoint a solicitor and specialist surveyor. The Surveyor calculates the price he thinks you should pay for the extension using the length of lease, location and the ground rent value before and after the extension.
Your solicitor then serves a notice putting forward a figure to open negotiations and your landlord has 2 months to respond. Your surveyor will help with any negotiations on the price.
There is even protection under the Act for you to apply to the first tier tribunal (part of the Court system) to have a fair price determined if you and your Landlord cannot agree.
80 years is the magic number!
However, if your lease is approaching the 80 year mark, you must act!
Under the Leasehold Reform Act 1993, where your existing lease term is at 80 years or less, your landlord is entitled to add in an additional amount to the premium he charges you for the extension called a marriage fee or value. This could result in the premium paid by you being a lot higher.
Prior to seeking any lease extension you should ensure you have the finances to do it. You will be responsible not only for the premium but for the freeholders legal and valuation costs as well as your own.
Aside from the formal procedure, there is always the option to approach your landlords informally which prevents the need for the serving of notices and cuts legal fees substantially. We often recommend you try the informal approach first for this reason. However you should remember your landlord is not compelled to agree to your request using this approach and can say he is not prepared to proceed in this way or simply not respond at all, leaving the formal route as the only option. Also by proceeding informally you would not be entitled to have your ground rent reduced to nil and in some cases your landlord may actually increase it as part of the deal.
It's worth knowing that even if you are currently in the process of selling your property you can still apply to extend your lease and pass the benefit of this onto your buyer. This could have a major impact on the sale price.
Aside from all of the other benefits above, extending your lease is also a good time to check for other deficiencies in your lease. As the years go by, lenders requirements change and your lease may not be up to today's requirements. At QualitySolicitors Parkinson Wright we will give your Lease a full check at the same time as dealing with the extension and if necessary request that the landlord rectifies any shortcomings.
Is it worth buying my freehold?
You do have the option via the Leasehold Reform Act 93 to group together with fellow flat owners and buy your freehold. As a rule of thumb the approx cost of this is said to be the same as extending your lease for 90 years under the formal route and therefore if the low length of your lease is the only reason you want to buy the freehold then you may be best advised just to extend instead.
However, if you are also having problems with your landlord over things like expensive service charges or poor communication then this may be an option for you. The process takes around 12 months and you must also factor into your calculations your own legal fees valuation fees and also your landlords legal and valuation fees.
Once the freehold is in your ownership ground rent stops, you have control over the service charges and you can then grant yourself a 999 year lease for nothing.
If you do not want to spend money on buying the freehold then you also have the option to apply to your freeholder for the right to manage your building. This is free but there will be legal fees involved.
We are experienced in both formal and informal applications to extend your lease and can recommend expert lease extension valuers. We also have a broad knowledge of the processes involved in purchasing your freehold and right to manage.
If you would like advice regarding leasehold extensions or other leasehold enquiries, we would welcome the opportunity to discuss this with you. Please contact Sharon Ingram, specialist lawyer on 01905 721600 or email sli@parkinsonwright.co.uk
Useful Links: