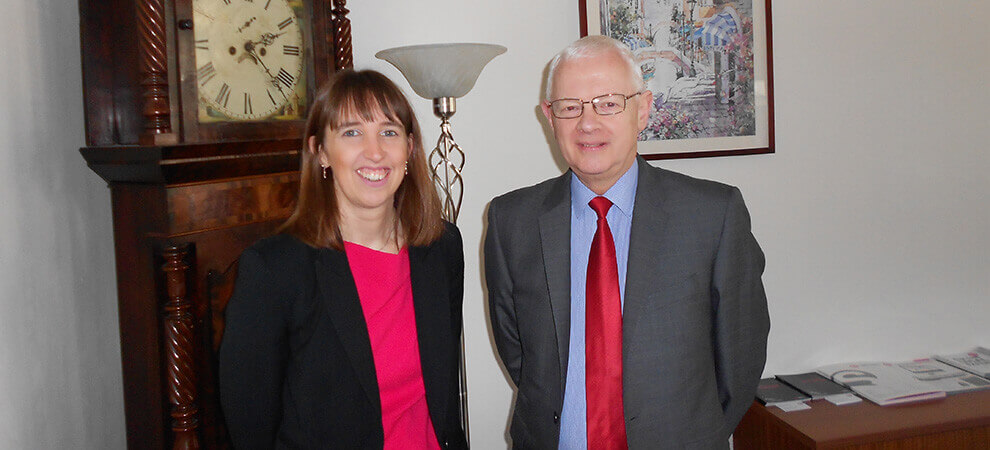 David says, "I will be leaving the family law department at Droitwich in the capable hands of Sam Hulse. She is already providing an excellent service and will continue to do so after I retire. I recommend her most highly for all areas of family law."
Sam says "It has been a joy and privilege to work alongside David and I wish him a very happy retirement. After 46 years he really does deserve it!"
Peter Lewis, Partner, Head of Family Law says, "David has been a valuable member of the family department and he deserves a long and happy retirement. I am pleased that we have been able to appoint a worthy successor in Sam Hulse.
Laurie Green, Partner says, "David has been a colleague a, Partner and friend who will be greatly missed as his contribution to the firm has been immense.
Cyril Arridge, Managing Partner says, "David first employed me when I was an articled clerk and has always been a great source of inspiration and support.
QualitySolicitors Parkinson Wright, 64 Friar Street, Droitwich WR9 8EF - Tel: 01905 775533