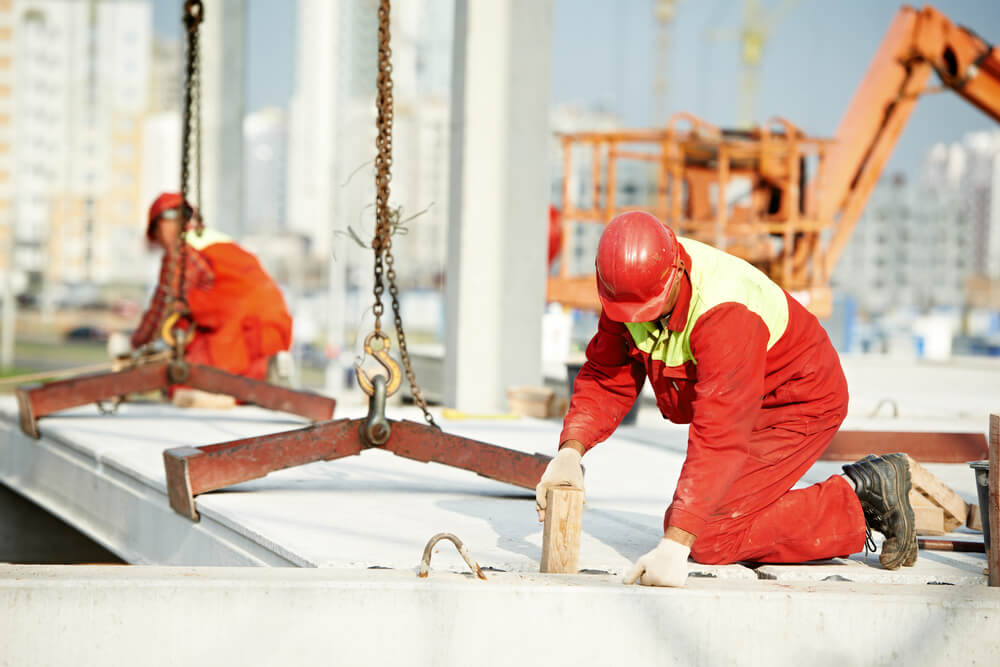 Claire Simon, a personal injury solicitor with QualitySolicitors Parkinson Wright, comments, 'The rise in the number of injured construction workers is deeply worrying and likely to be due, in part, to employers failing to comply with safety laws.'
The construction includes three broad industry groups:
construction of buildings, including new buildings, repairs, alterations and extensions;
civil engineering, including road and railway construction and utility projects; and
specialised construction activities such as demolition, electrical, plumbing, joinery, plastering, painting and glazing.
Each of these sectors has its own hazards, and although the construction industry only employs about 5% of the workforce in Britain, it nevertheless accounts for 22% of all fatal injuries to employees and 10% of reported major injuries.
Compliance with health and safety legislation should be a priority for any business owner. Failure to have correct procedures and protections in place puts employees at risk, and employers will be liable to pay compensation if a construction worker is injured as a result of their negligence on site.
Two key areas where employers often fail in their duty of care are in the provision of safe working conditions and failure to provide adequate safety equipment.
Dangerous conditions
It is an employer's responsibility to make sure that the workplace is as safe as it can be whatever the conditions. Bad weather, for instance, can bring particular danger to those working outdoors and if safety on site is compromised it may mean that work has to stop.
There are some jobs that should not be attempted in very wet or windy weather because of the risk of a fall. This would include working on roofs, scaffolding or ladders as these activities are a lot more dangerous in poor weather.
Inadequate safety equipment
Alternatively, you may be injured as a result of your employer providing you with inadequate safety equipment. This obligation extends to workers who are employed by British companies on construction sites abroad.
Sadly, a British national died whilst working on the construction of a stadium for the 2022 football World Cup in Qatar. The accident occurred after lever hoist equipment failed, causing the platform he was working on to fall 40 feet to the ground.
Accidents abroad bring additional complications, so it is important that you consult a solicitor who is experienced in dealing with such cases.
Types of accident that occur in the construction industry
The types of accident that occur in the construction industry are varied, but in 2018/19 (according to the HSE) the main causes of fatal accidents were falling from a height (49%), being trapped by something collapsing (14%), being struck by an object (11%), being struck by a moving vehicle (10%) and coming into contact with electricity (5%).
There were 54,000 non-fatal workplace accidents in 2018/19, the main causes of which were slips, trips and falls (25%), lifting or carrying accidents (20%), falls from height (18%) and employees being struck by a moving object (12%).
What to do if you have been injured while working in the construction industry
If you have an accident while working in construction, you should:
record your injury in the employer's accident report book;
ask if your employer has reported the accident to the Health and Safety Executive;
check your employment contract for information about sick or accident pay;
make your employer aware of any health and safety concerns you have;
obtain details of any witnesses so that your solicitor can contact them; and
take photographs of any faulty or inadequate equipment.
Making a compensation claim
If you have been injured you may be able to claim for compensation from your employer, the main contractor or from another contractor on site.
Once we understand the details, we will advise you on who is responsible for your accident and the sooner you speak to one of our specialist personal injury solicitors, the easier it will be to gather the evidence required to win your case.
What can you claim compensation for?
Although no amount of money can take away the traumatic experience you have been through, compensation can make life easier and we will tell you exactly what you can claim for.
If you need time off work as a result of your injuries, then we can recover your lost earnings in addition to the compensation you are entitled to receive for your injuries. We can arrange for you to have private medical treatment or rehabilitation, such as physiotherapy, and include those costs within the claim. We can also recover the value of any help or care that has been provided to you by your friends and family.
No win, no fee funding
We can work on a no win, no fee basis, so you should not let worries about funding legal costs put you off seeking justice.
If you need help with a construction accident or any other personal injury claim, please contact Claire Simon on 01905 721600 or email worcester@parkinsonwright.co.uk to get your claim underway.
This article is for general information only and does not constitute legal or professional advice. Please note that the law may have changed since this article was published.