Special Guardianship Orders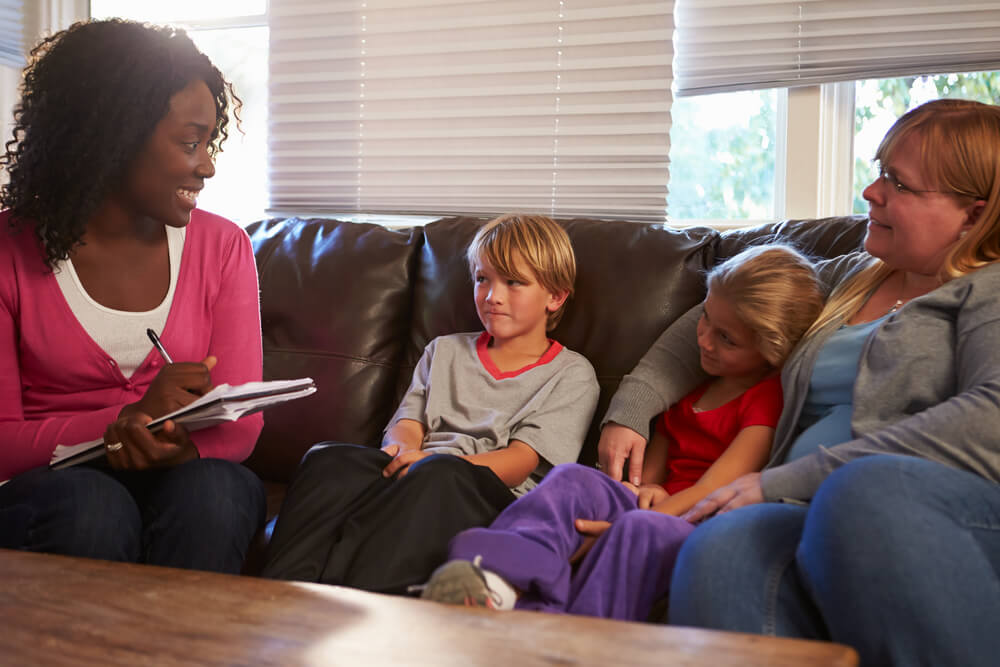 FAMILY MEMBERS CARING FOR CHILDREN AND SPECIAL GUARDIANSHIP ORDERS
There can be situations where a family member, such as a Grandparent, Great Grandparent, Aunt or Uncle has stepped in and taken care of a child. This is because the child either cannot safely be brought up by their parent, or the parent's situation (for example due to illness) means they are unable to care.
Have Children's Services approached you and asked you to care for a child?
Have Children's Services started court proceedings in relation to the child, and you are undertaking assessments to care for the child?
Children's Services can treat you as a foster carer for the child. You may have questions about this process.
This can be an incredibly life changing experience for you.
Family members can be asked to care for a child at short notice.
Are you worried you may need financial help, as caring for a child is very expensive.
Children's Services may be visiting your house regularly and asking you to undertake assessment sessions.
Due to your relationship with the child's parents, you may feel conflicted.
Both Children's Services and the parent are putting pressure on you to do what they ask.
You may need to consider what the contact arrangements should be between the child and the birth parents.
These are very common concerns for family members who are being asked to step in to protect the child. It can be beneficial to speak to one of our Child Care Team who will be answer any questions and guide you through the process. We offer a free initial advice sevice and can assess you to see if you qualify for legal aid.
Types of Court Orders for a family member.
Care Order
The Local Authority may apply to the Court for 'Care Order'. This is an order giving the Local Authority 'Parental Responsibility' for the child. This means the Local Authority make the decisions about the child's life rather than you. Family members are not automatically part of these proceedings.
During these proceedings, the Judge may ask that you complete an assessment.
You may have questions about the court process and the assessments. The Social Workers may have filed a negative assessment of you, and you wish to challenge the assessment – you believe the Social Workers decision is wrong. You may not be receiving the right support from the Social Workers, for example, do you receive the full support package as a foster carer?
If you have been asked to assume care of a child, it is beneficial to speak to a Solicitor who will be able to guide you through the process.
Special Guardianship Orders
A Special Guardianship Order is an order appointing the family member as the 'Special Guardian' for the child. It gives the Special Guardian 'Parental Responsibility' for the child. It means that the Special Guardian can make decisions about the child's life, for example, where the child goes to school. The Local Authority will not have parental responsibility.
As a Special Guardian you will still share 'parental responsibility' with the parent, however the Special Guardian can make decisions about the child to the exclusion of the parents. There are certain decisions, for example, whether to take the child abroad for more than three months, or whether to change the child's surname, where the Special Guardian will still need consent of the parents.
Before applying to the court for a Special Guardianship order, the Local Authority must undertake a Special Guardianship assessment. The Local Authority normally require three months to do this.
Where a Special Guardianship Order is in place, the family member may be entitled to a Special Guardianship support package from Children's Services. This can include financial support, through a Special Guardianship Allowance. It can also include help in relation to setting up contact between the child and its parent, or access to therapeutic support.
Child Arrangements Orders
There maybe situations where a Special Guardianship Order is not appropriate. In some circumstances it maybe better for you to apply to the court for a Child Arrangements Order. This is a court order which states the child should live with you. It gives you parental responsibility, and you share this with the parents.
Where a Child Arrangements Order is in place, you do not automatically receive support from the Local Authority. However you should still receive the Child Benefit and Child Tax Credits.
Where you are a family member, you maybe entitled to financial help to cover the costs of a solicitor. We can assess whether you are entitled to Legal Aid. Alternatively there can be situations where Children's Services offer to pay for the costs of a solicitor. We can liaise with Children's Services about this.
If you would like additional advice please contact us on 01905 721600 and speak to a member of our Specialist Childcare Team.