A selection of testimonials regarding our Evesham office conveyancing service: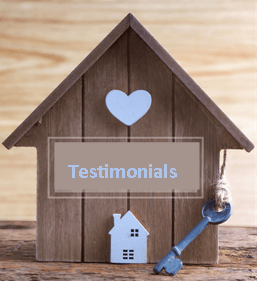 We recently appointed Parkinson Wright for a sale and purchase conveyance. From the outset the service provided by Faye Green and her team was impeccable. The attention to detail and communication with us was first class. Faye used a common sense approach to the entire process and made the entire process stress free. In a time where customer care can be forgotten, Parkinson Wright excelled from reception through to partner level in putting the client first every time. Thank you Parkinson Wright, we really can't praise you highly enough.

I would like to take this opportunity to thank you and your team for your excellent professional service.

Well....what a journey it's been. I am so pleased we had you as our solicitor, I think I would have lost the will to move had we used another firm. Out of all the solicitors in the chain you were the only one to have acted efficiently and effectively and I can't thank you and Kim enough for all that you have done for us.

I just wanted to say a big thank you to you and your team for all your help over the last few months with the purchase of the house. You really made it such a smooth and stress-free process despite a few set backs and delays from the vendors' side - I would certainly recommend your services to others.
Thank you Kim. I have dealt with few other solicitors in the past and you are the best with regards to replying to queries, follow ups and pursuing the tasks requested from you. Your communication skills and professionalism are second to none.
Thank you so much for all your help during the house sale. You understood my excitement but also the pain that goes with selling our family home. You kept me calm in the storm. You were so kind and understanding but above all you kept me informed every step of the way and I knew I was in the safest of hands.