Sharon Ingram
Partner Residential Property
Sharon is a Partner at QualitySolicitors Parkinson Wright.
She obtained her status as a Fellow of the Institute of Legal Executives in 2006.
Sharon is a Conveyancing Manager at the Worcester Office and has over 17 years experience in all areas of residential property transactions, specialising more recently in leasehold enfranchisement cases.
Information Leaflets:
Useful Links: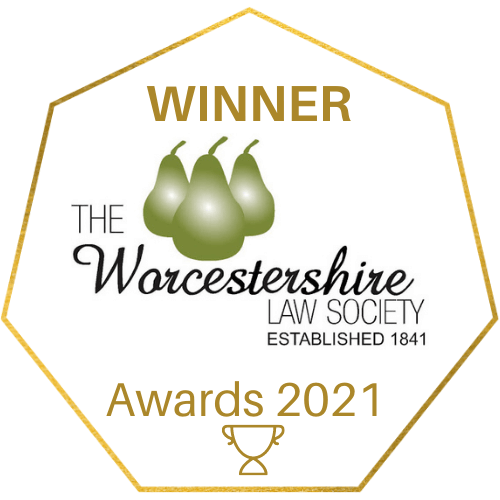 News and media
News

Posted on November 12, 2019

Recent stories in the press have focused on some of the problems associated with leasehold houses, and the government has now promised to ban the creation of any new ones except in limited circumstances. But what should you do if you already own a leasehold house?

Read more...

Posted on February 2, 2018

Read more...

Posted on May 13, 2016

Owning a property on a leasehold basis means you have the right to occupy your flat or house for the number of years stated in your lease. The building itself is owned by your landlord.

Read more...
What our
clients

say about Sharon

Name and address on file

QualitySolicitors Parkinson Wright

I think you've done amazingly and can not thank you enough for getting all the information you have.

I'm very happy ( over the moon) to go ahead with exchange ready for Completion

Thank you in advance for everything you've done to make sure my sale and purchase happen together.

You have made a Miracle happen. I truly don't know what we'd have done without you. I'm so impressed honestly we are so happy. Thank you, you've changed our Christmas dream into reality.

Name and address on file

QualitySolicitors Parkinson Wright

Just wanted to say a huge thank you for all your help over the last few months of this arduous journey. We got there in the end!!!

I thank you for your calm knowledgeable approach, throughout and please thank Charlotte and Beverley for there support throughout the process!

Name and address on file

QualitySolicitors Parkinson Wright

I just wanted to say a huge huge thank you to yourself and your team for all of your hard work and support getting my purchase completed. I'm really thrilled with the house and can't wait to make it a home. You guys have been amazing and I'd recommend you in a heartbeat and will definitely use you again. I hope you all have a great Christmas and New year.

Name and address on file

QualitySolicitors Parkinson Wright

Couldn't recommend our solicitor Sharon enough. Parkinson Wright were not the cheapest solicitor we could find, but by no stretch the most expensive either. We wanted a local solicitor, that knew the area and knew the housing association we were purchasing from etc as we were buying a shared ownership home. Our case was a particularly complex case from start to finish, as the house was on protected land which meant a lot of lenders wouldn't lend to us. We had to get a second and new mortgage mon ....

read more

Name and address on file

QualitySolicitors Parkinson Wright

"Working with Sharon was a real pleasure. She went above and beyond in helping me work through a pretty complex sale, in the middle of COVID, while I was resident in the US. Really happy with the service I received."

Name and address on file

QualitySolicitors Parkinson Wright

We did recommend to my friend who recently bought a property as we had received excellent service from Parkinson Wright Solicitors

We had a very difficult buyer and Sharon was very helpful, was in contact regularly, sometimes daily with updates regarding the sale of our property .

I would highly recommend to anyone needing to sell or buy a property

Graham & Barbara Reynolds

QualitySolicitors Parkinson Wright

We have found that everything that we asked for, you delivered, professionally and quickly. Throughout the process you have acted as swiftly as possible and kept us firmly informed of where we were in the process. Thank you for all your help and we will certainly recommend both yourself and Parkinson Wright to our friends ad we will use your services again.

Diane Shorleson

QualitySolicitors Parkinson Wright

The service we have received from you and your team has been excellent and we feel confident that you have always had our best interests at heart. We appreciate that the case has been a tricky one at times and we do not feel that the sale would have completed without your intervention. Over the years, we have instructed Parkinson Wright to act upon our behalf on a range of matters . The service has always been first class.

JB

QualitySolicitors Parkinson Wright

Thank you and your assistant for the support and guidance you provided. This has enabled the successful completion of the purchase of the lease of my maisonette. The help I received from the beginning was exceptional and I'm very happy with the service you provided. I would recommend you and your company to everyone or anyone extending/purchasing a lease or property.

The reason I came to you was because I found your company name on the Government website as being 'experts' in the fiel ....

read more

Name and address on file

QualitySolicitors Parkinson Wright

I just wanted to write to thank you for all of your help, advice and work on my lease extension. Having received advice elsewhere before instructing yourself it was clear that your knowledge and understanding of lease extensions specifically, was superior to that of the others I'd spoken to and this proved to be the case as the whole process went well from start to finish. I couldn't have asked for more and I would have no issue in recommending yourself to anyone else who needed to go through th ....

read more
Have a question or need some help? Call us today on 0808 258 1345