Maternity and paternity guide for employers
Welcome to the QualitySolicitors guide to maternity and paternity rights and responsibilities, designed specifically for you, the employer in a small or medium sized business. As an employer you will almost certainly encounter many occasions when an employee announces they are expecting a baby. When this happens, you have certain responsibilities towards the employee, whether it is the mother or partner, which you should be aware of in order to navigate the letter of the law and ensure all rights and responsibilities are met.
This guide is designed to help you, the employer, understand what is expected from you in this situation, from a legal perspective. It covers everything from when an employee must notify you of their pregnancy, to employee benefits during maternity leave, to what rights an employee has to return to their job after maternity leave.
We hope this guide will ensure that you are equipped with the basic information you need. That said, if you have any questions, please don't hesitate to get in touch with your local QualitySolicitors branch.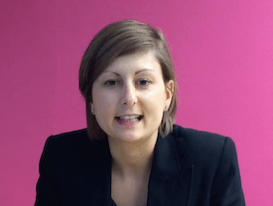 Play Video
Emily Yeardley, Employment Law specialist talks about the latest shared parental leave changes.