The results are in
Curious about what the survey revealed? Take a peek at the results below to see how the views of working women shaped up across the nation.
The survey was conducted on our behalf by OnePoll, between 4 and 6 March 2013. 1,000 working women who either have children or would consider having them in the future were asked about their experience and knowledge or maternity in the work place.
Do you agree with the results? Join the conversation.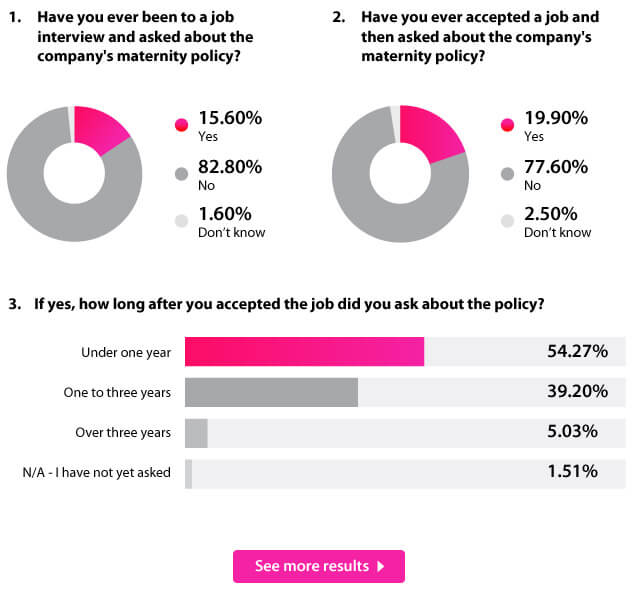 Join in the conversation on Facebook
If you're an employer, have you got any questions or experiences to share? Are you confident or confused about your obligations? Do you feel that current maternity rights are fair and practical? What are your tips for other business owners?
If you're a working parent or are expecting a child, we'd love to know if your experiences of pregnancy in the work place were the same as those identified in our survey. Did you feel comfortable about breaking the news to your boss? How easy was it to get all the information you needed? And did everything go to plan when you returned from maternity leave?
Your experiences and tips may benefit others so we'd like to hear your collective thoughts - good and bad.