August 2020
What is the aim of the new updated 'Who Pays?'
The implementation of this document takes effect from 1 September 2020 and supersedes the previous 2013 guidelines. The updated version sets out the framework for establishing which NHS commissioner is responsible for commissioning and paying for an individual's NHS care. It also consolidates all the guidance into one document for ease of access and clarity, and should help to minimise disputes and delay, as well as avoiding the need for commissioners to seek advice about which commissioner will be responsible.
The document also sets out the responsibilities for funding care upon discharge from hospital as well as making changes and clarifying the 'discharge to assess' arrangements as outlined in the "hospital discharge service: policy and operating model"
Full link HERE
The new updated version seeks to relieve the uncertainty around NHS responsibilities for commissioning and payment, under the Mental Health Act 1983, for individuals detained in hospital and receiving Section 117 aftercare on discharge.
Importantly, the 2013 framework did not set out a clear process for managing disputes between NHS commissioners. The new guidance now makes the dispute resolution process mandatory. A separate dispute proforma provides templates for submissions (Appendix 4) and should be completed jointly by both, or all, commissioners involved in a dispute that has not been resolved at a local system level.
The main rules and changes:
It remains that the responsible commissioner will be the CCG of which a GP practice is a member of, where a patient is not registered with a GP practice, the responsibility commissioner will be the CCG in whose geographic area the patient is "usually resident" (Appendix 2 ) section B 9 -10.
Exceptions to the above are detailed in section D
Included in 'exceptions', are new rules for hospital stay and discharge from hospital, as well as NHS Continuing healthcare (section D 14) and aftercare under Section 117 of the Mental Health Act (Section D 18).
New arrangements for dispute resolution can be found in Appendix 1, and templates for submissions made to the national team can be found in Appendix 4.
The implementation of this new updated version of 'Who Pays?' is explicit in that the new rules guidance must not be used retrospectively, nor should commissioners re-visit funding agreements on historic cases or to unpick existing agreed funding arrangements for ongoing packages of care.
To read the full report click HERE.
If you have any questions or queries in regards to the update and paying care fees, call Judy Timson on 01926 354704 or email: JudyT@moore-tibbits.co.uk.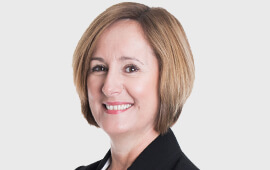 Judy Timson | Clinical Advisor